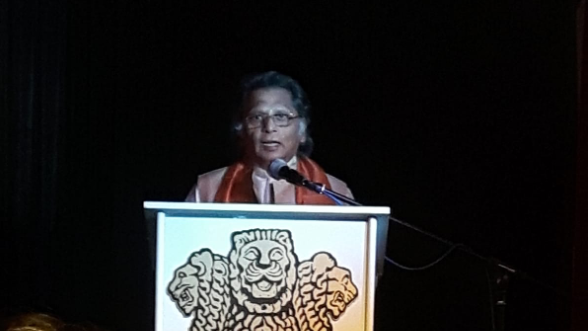 1973 – SURMANI AWARD – Sur Singar Samsad, MUMBAI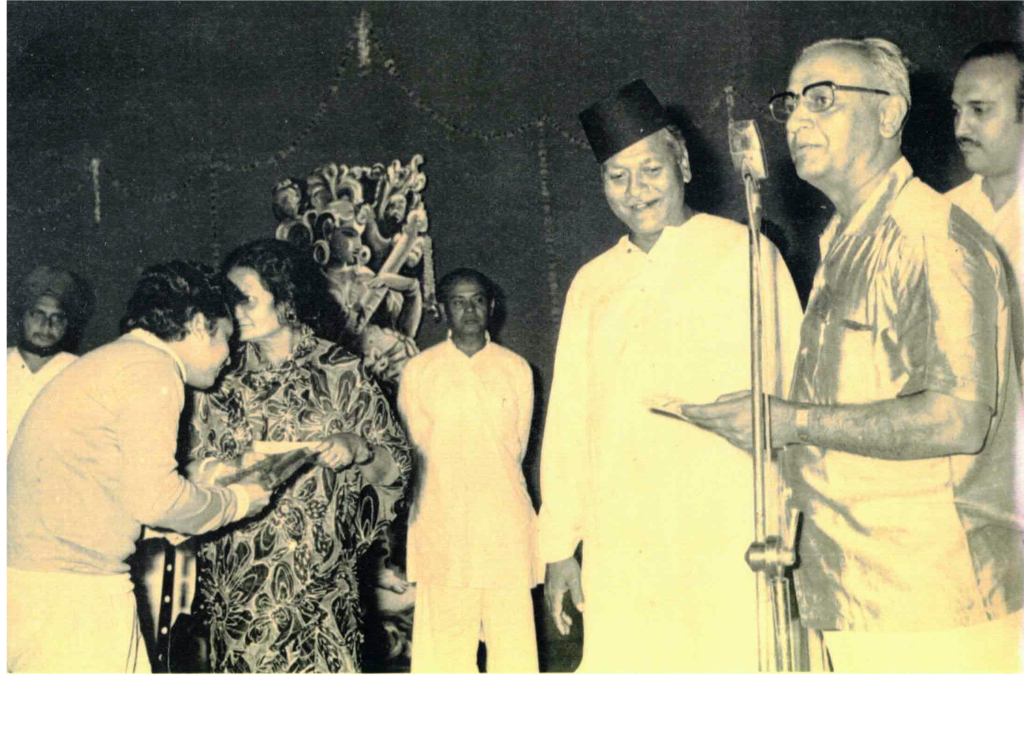 In the year 1973 Pt. Ashok Pathak received the prestigious Surmani Award of Sur Singar Samsad in Mumbai by the hands of Ustad Bismillah Khan in the presence of Begum Akhtar.
On the photo Pt. Ashok Pathak after receiving the Surmani Award from Bharat Ratna Ustad Bismillah Khan is taking blessings from Begum Akhtar in presence of Singh Bandhu (student Ustad Amir Khan) organised by Mr. Brij Narayan Ji in Mumbai, 1973.
1974 – Master degree in Sitar with Gold medal and Pandit title – Allahabad University – Prayag Sangeet Samiti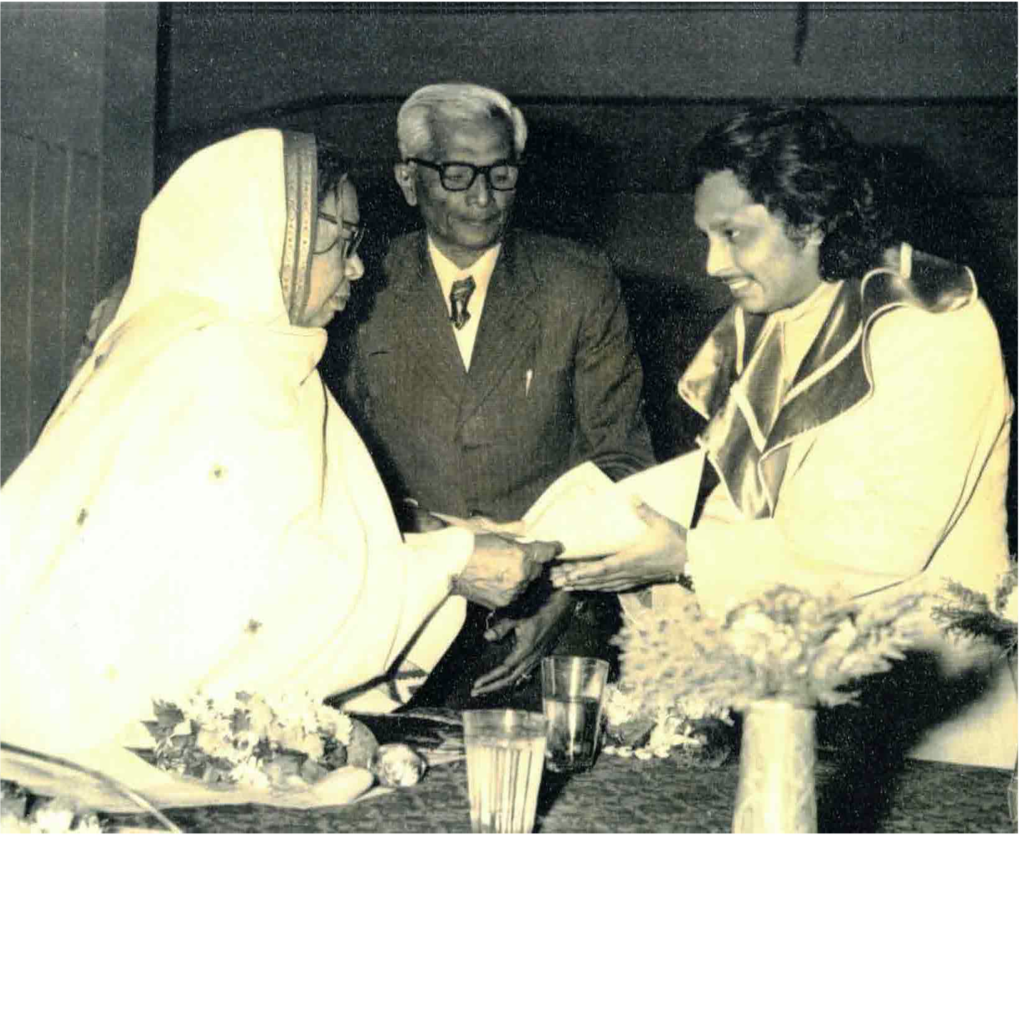 Pt. Ashok Pathak receiving Sangeet Praveen Master degree in Sitar with Gold medal first-class-first and Pandit-title from great poet Padma Vibhushan Vidushi Mahadevi Verma in 1975 at the Allahabad University – Prayag Sangeet Samiti. The centre at which Pt. Ashok Pathak completed his studies in Sitar was Pt. T.L. Rana Music Centre, Kolkata, India.
1991 – INTERNATIONAL MAN OF THE YEAR AWARD – IBC, Cambridge, England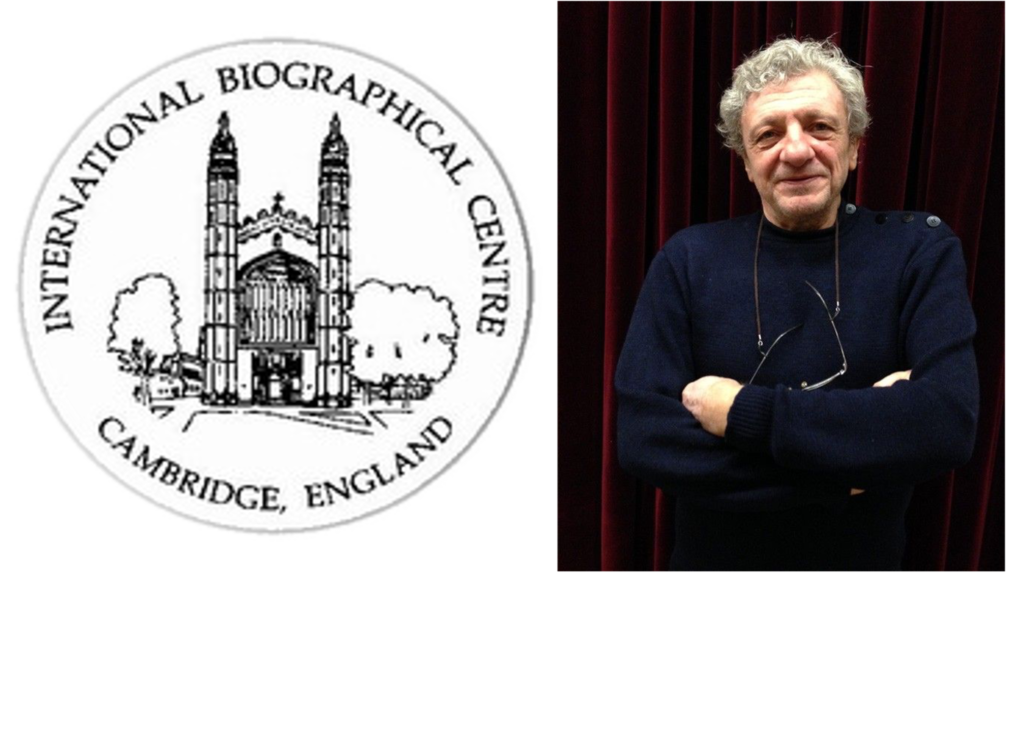 In the year 1991 Pt. Ashok Pathak received the prestigious International Man of the Year Award from the IBC, Cambridge.
1990-1994 – Designated as Director of Gandharva Ved University by Maharishi Mahesh Yogi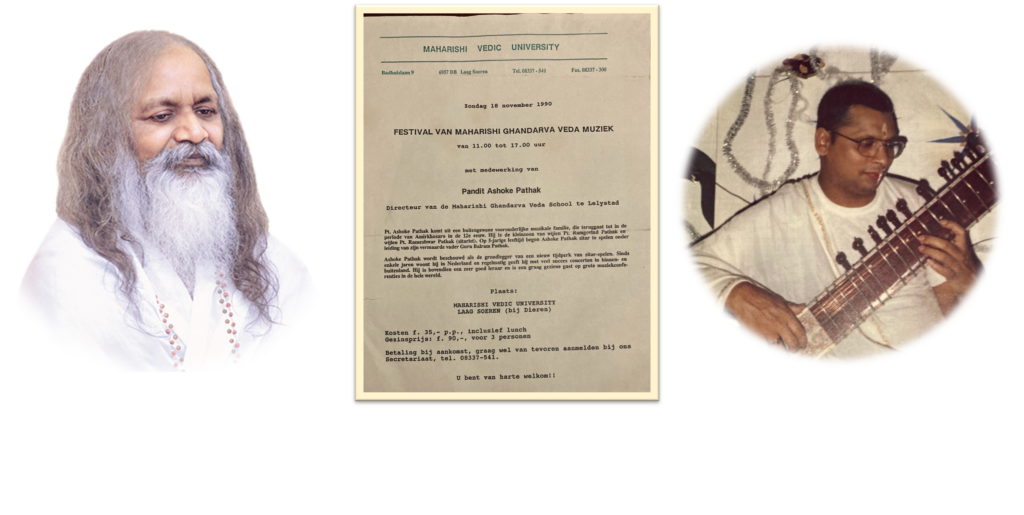 Maharishi Mahesh Yogi had an interview with Pt. Ashok Pathak in Lelystad, The Netherlands before beforer he appointed Pt. Pathak as director of 'Maharishi Gandharva Veda University' in 1990. Maharishi Vedic Univerity was established in Vlodorp, The Netherlands and Hamburg, Germany.
1998 – Former President of India Dr. Shankar Dayal Sharma appreciated Pt. Ashok Pathak for his cultural work outside India – Delhi, India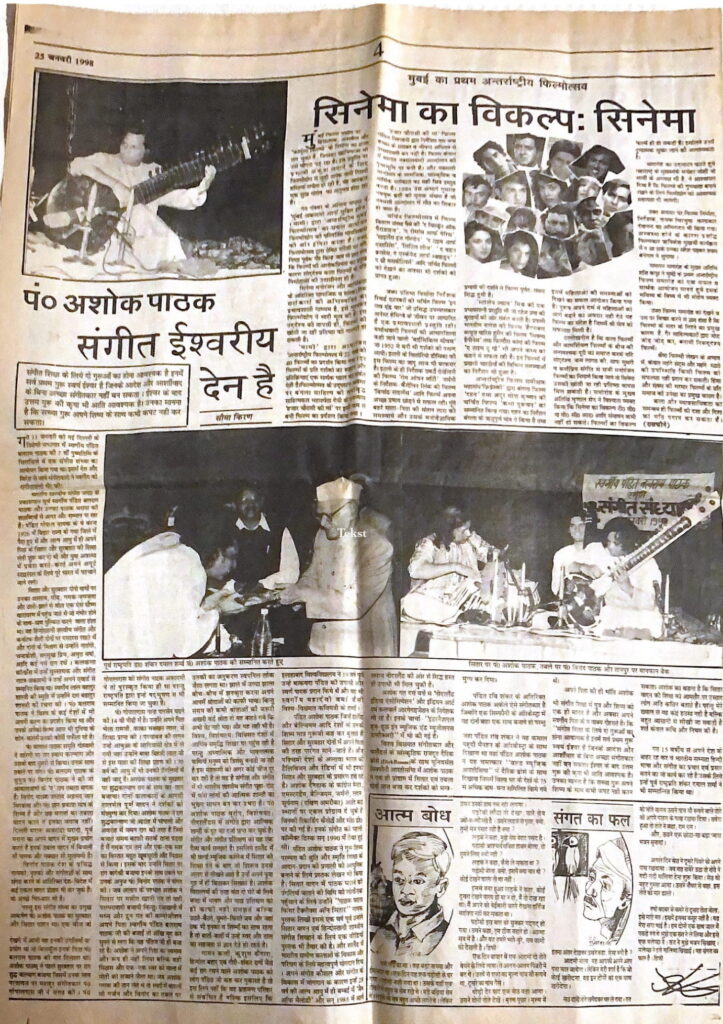 2004 – Performing in presence of Royal Family of Belgium for Tsunami victims
In 2004 Pt. Ashok Pathak performed in presence of Royal family and political leaders of Belgium, in a benefit concert for the Tsunami victims, in the Cathedral Sint Michelle in Belgium.
Regurlarly invited by the Ambassador of India in Gandhi Centre, The Netherlands to perform on Independence Day and Republic Day of India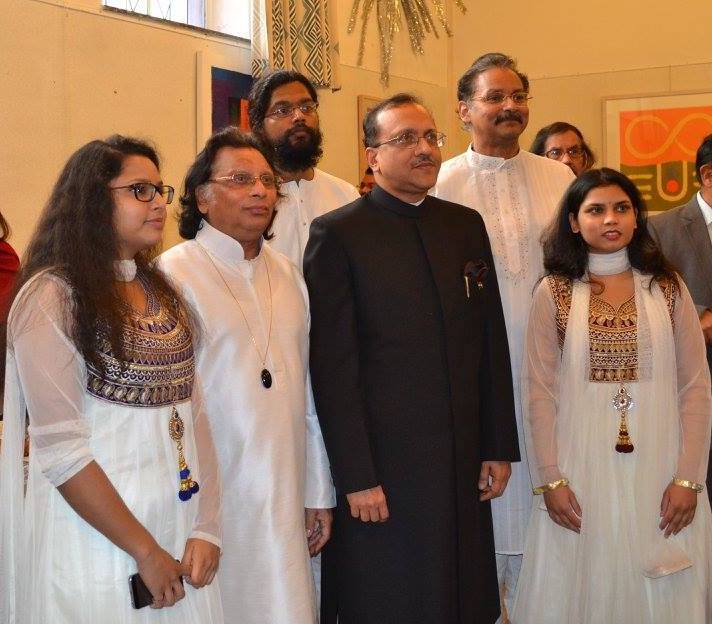 Former ambassador J.S. Mukul with Pt. Ashok Pathak & Pathak Gharana Group after performing at the Independence Day celebration in Gandhi Centre, The Hague, The Netherlands in 2016.
First ICCR Foundation day celebration in The Hague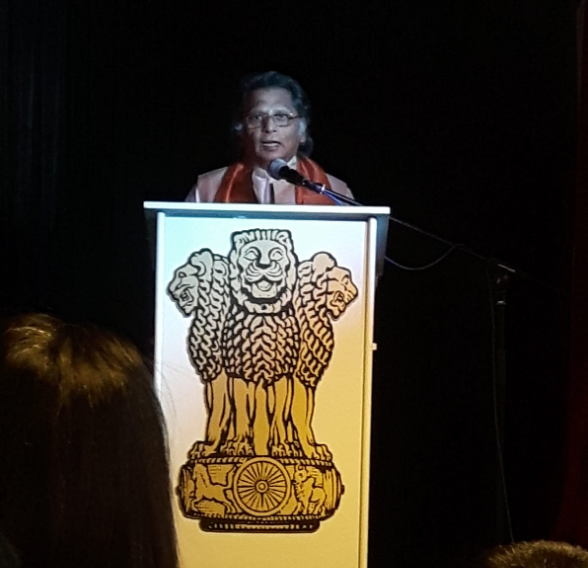 At the ICCR Foundation day celebration on the 9th of April 2019, Pt. Ashok Pathak was honored by the ICCR Foundation for his work and contribution at ICCR as the first chair visiting professor in Surinam from year 1978 till 1981.
The Gandhi Centre in The Hague now represents as the ICCR branch in The Netherlands.
"I feel very proud to be a part of the ICCR Foundation for 41 years."
Lifetime Achievement Award
Pt. Anindo Chatterjee – India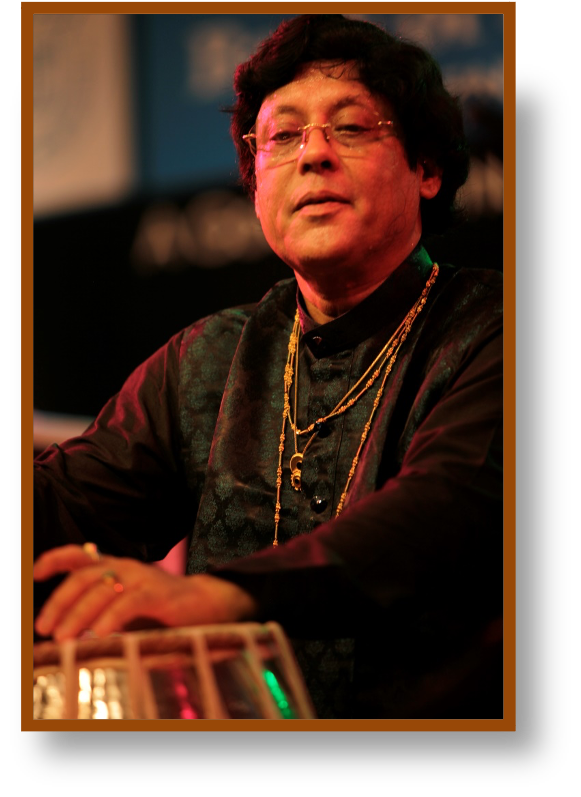 –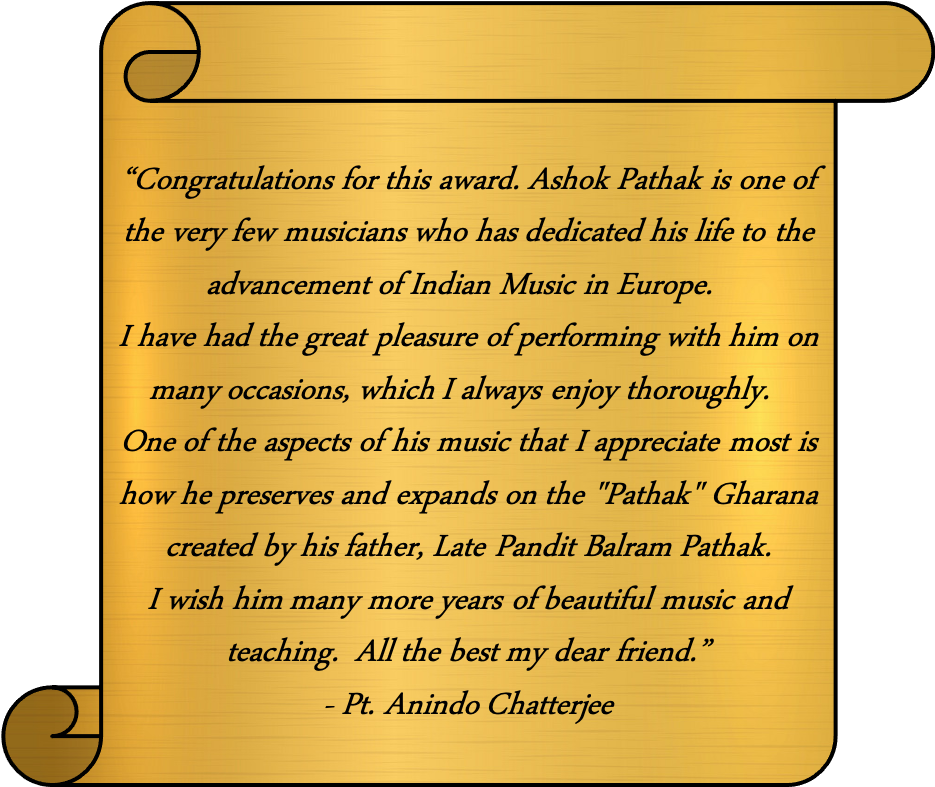 –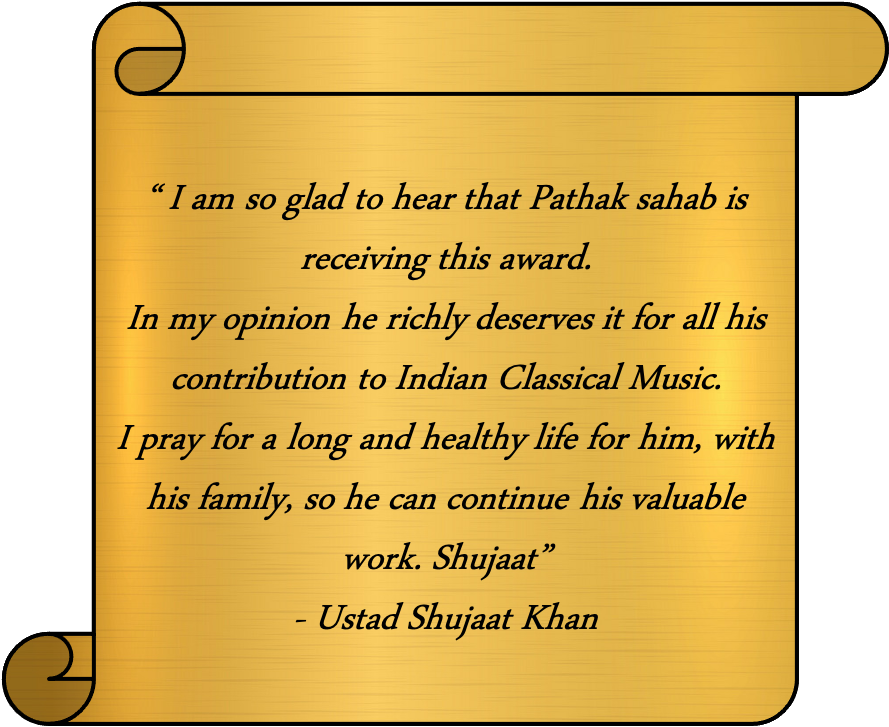 Ustad Shujaat Khan – India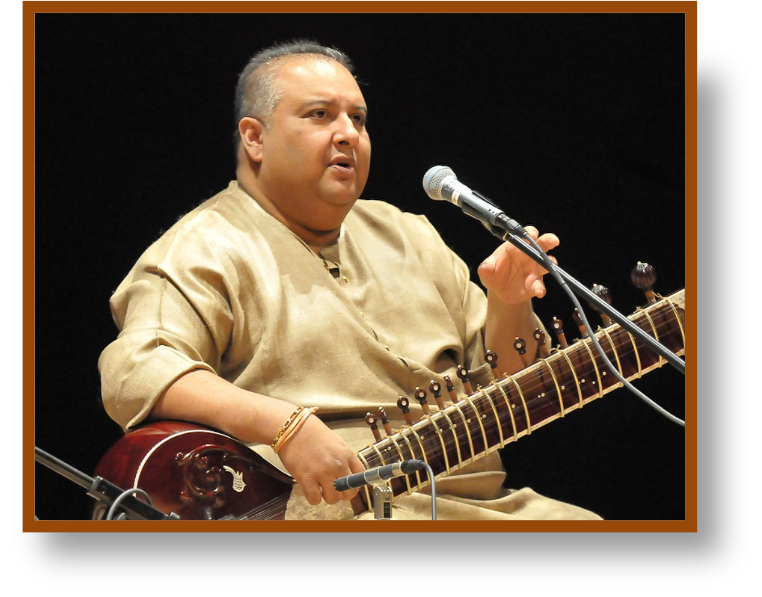 Knight Dirk Brossé – Belgium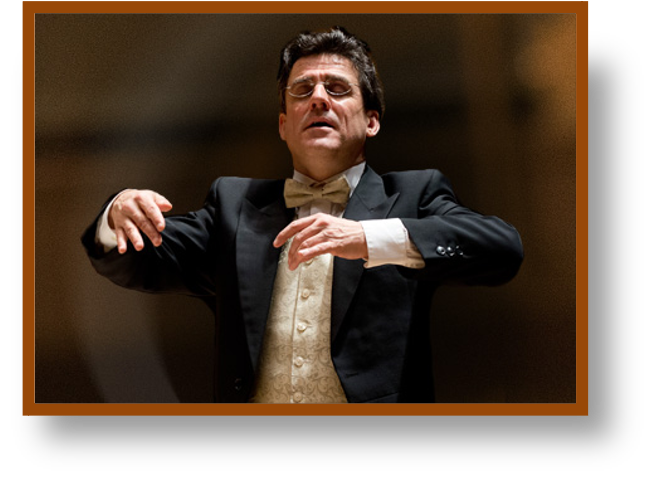 –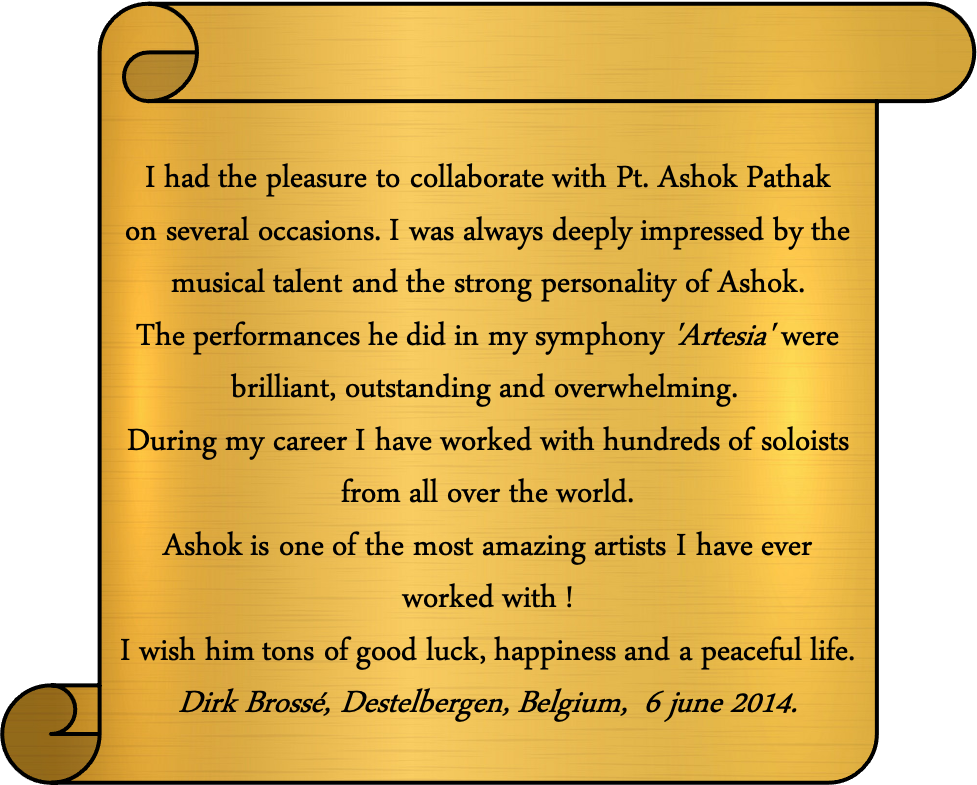 Sir Prosanta Kumar Roy – India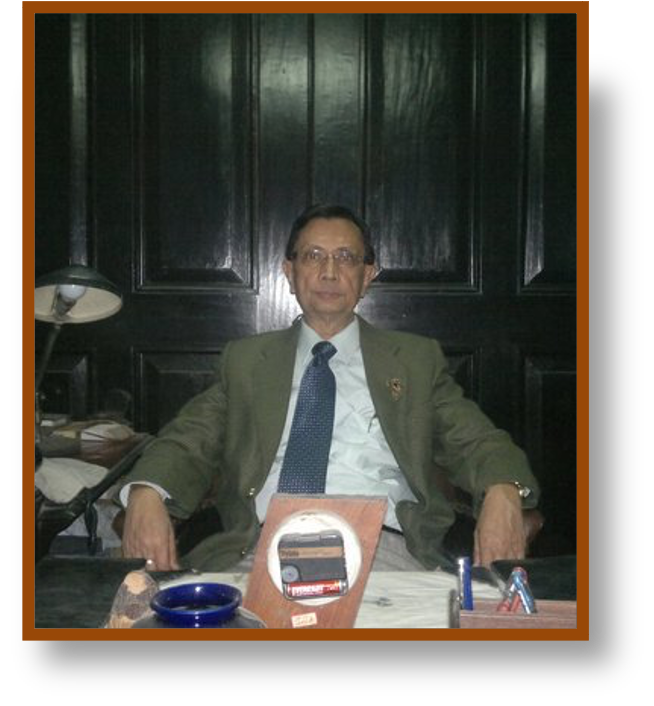 Mr. & Mrs. Christian Ledoux – France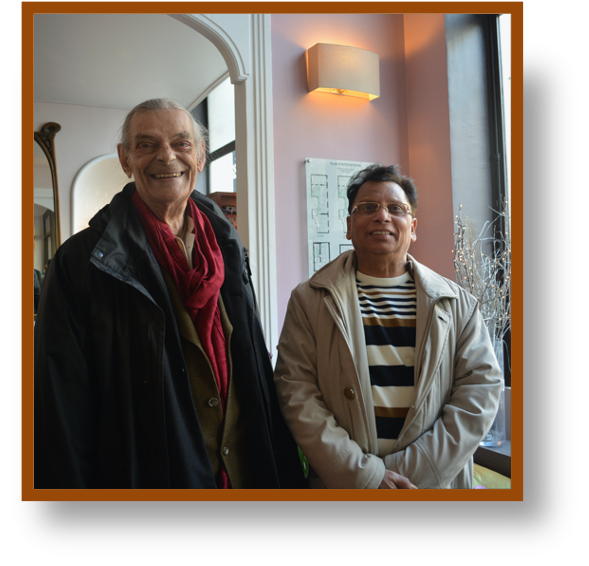 –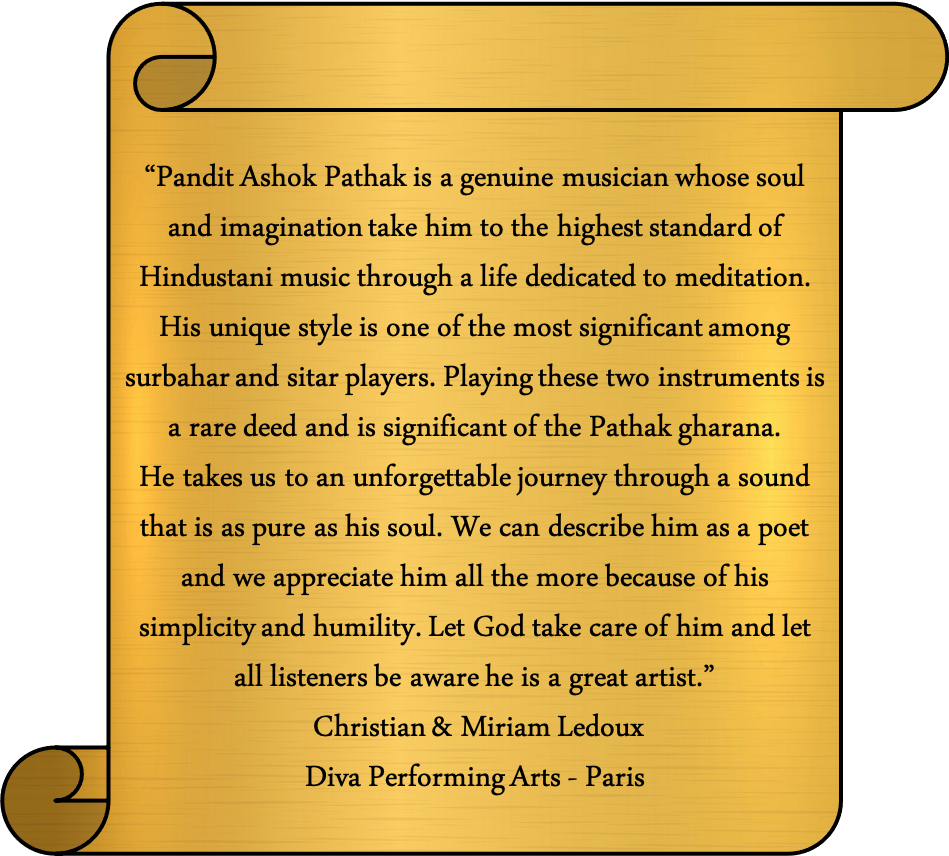 –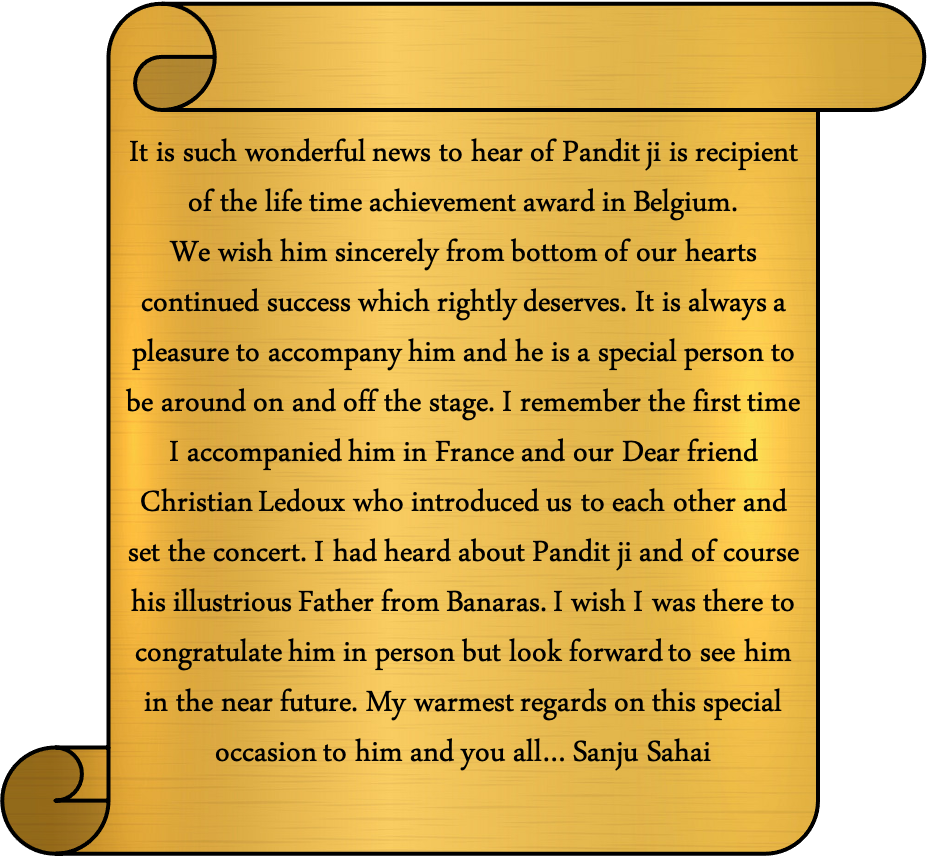 Pt. Sanju Sahai – UK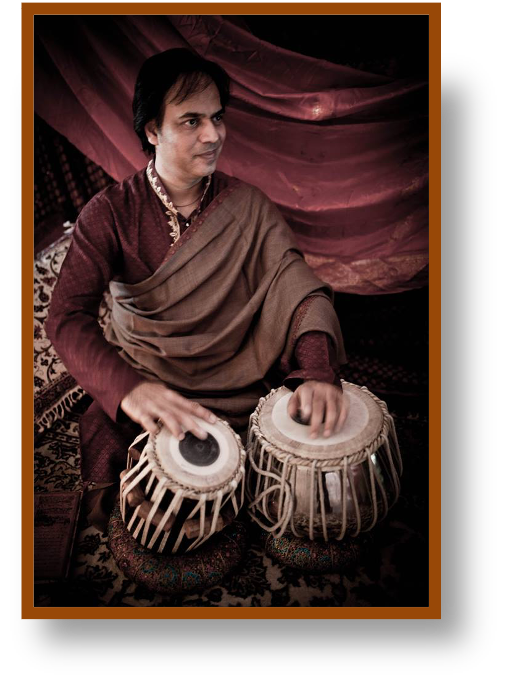 Mr. S. & Mrs. Maiytree Sarcar – UK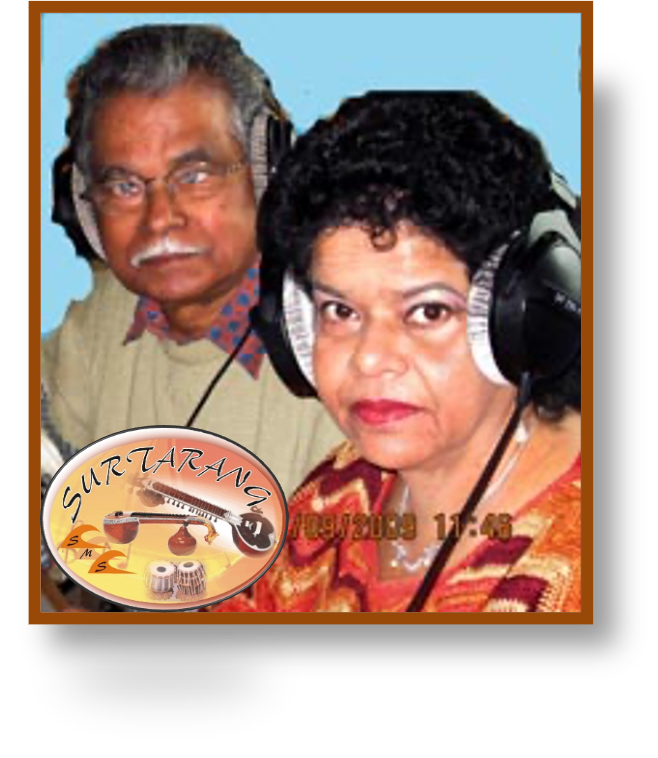 –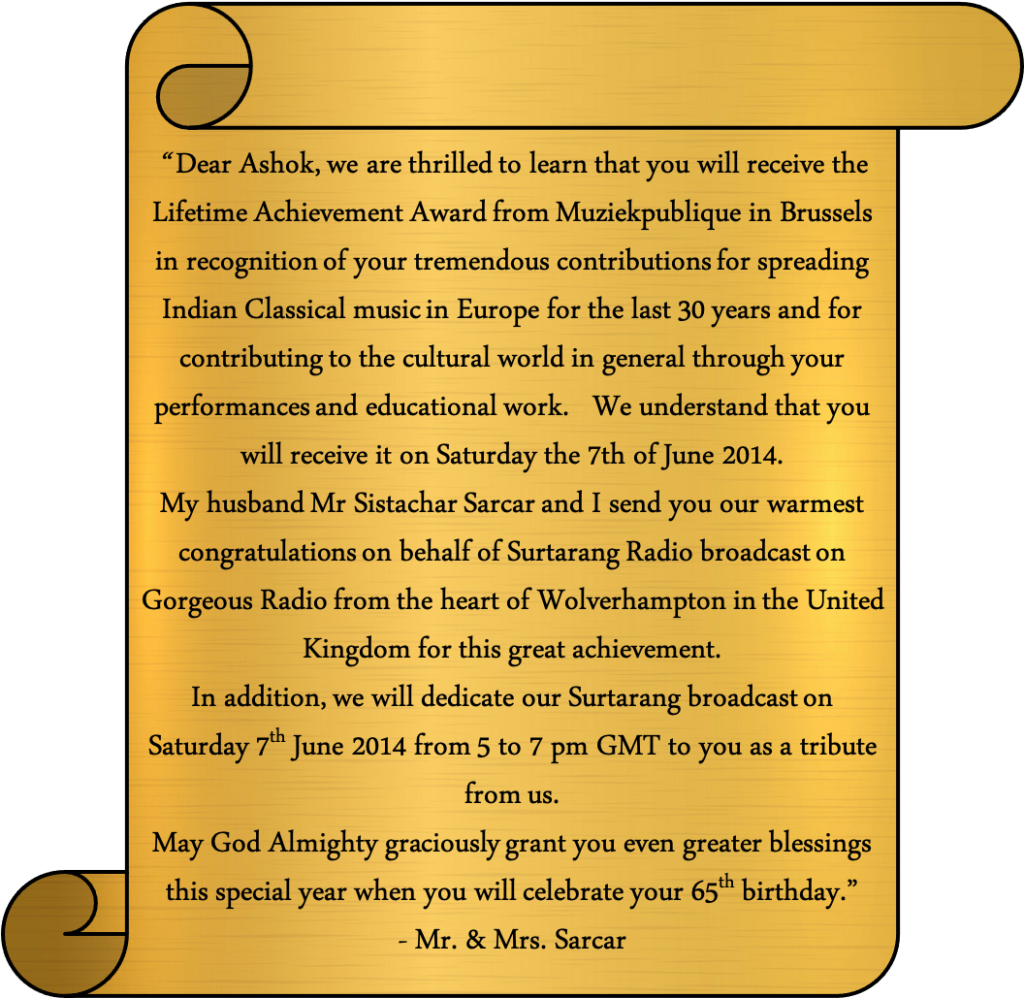 Pt. Nabankur Bhattacharya – France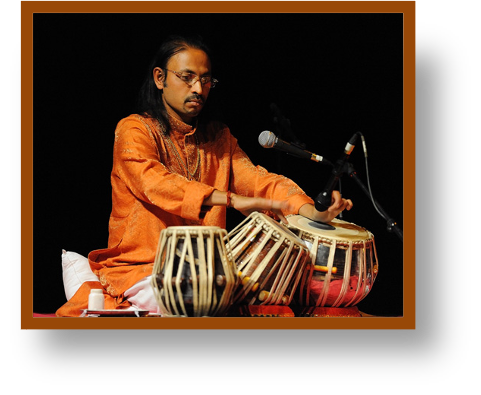 –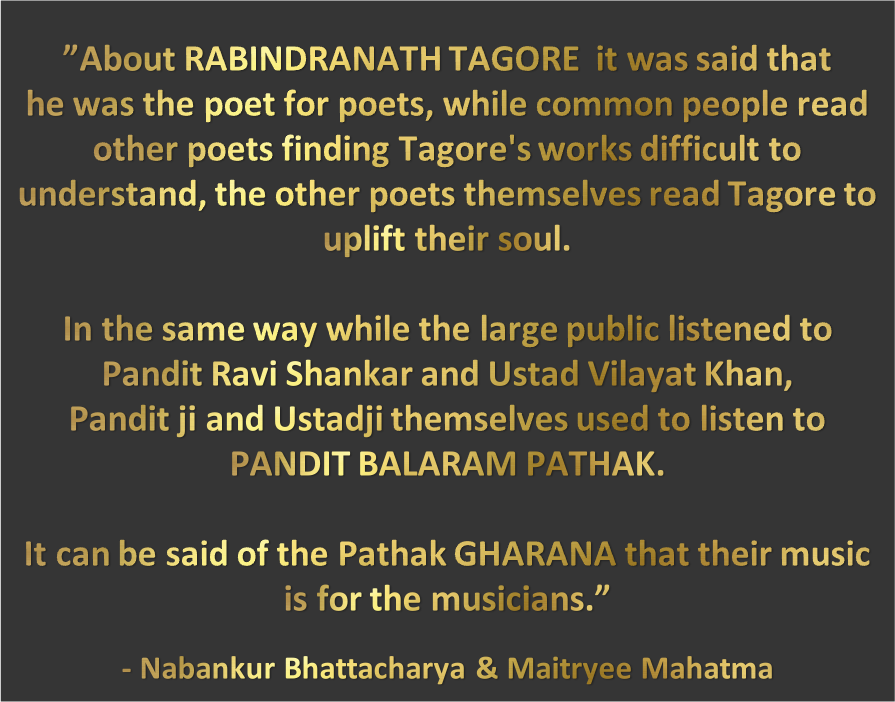 –
Dr. Maitryee Mahatma – France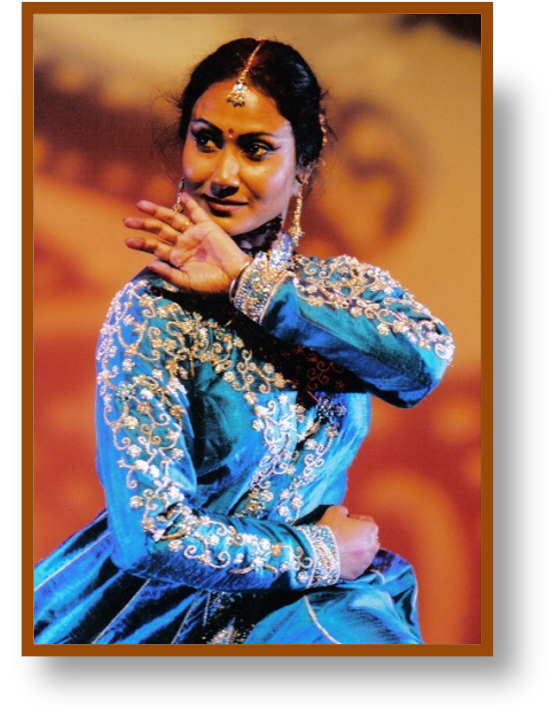 Pt. Sandeep Bhattacharya – Holland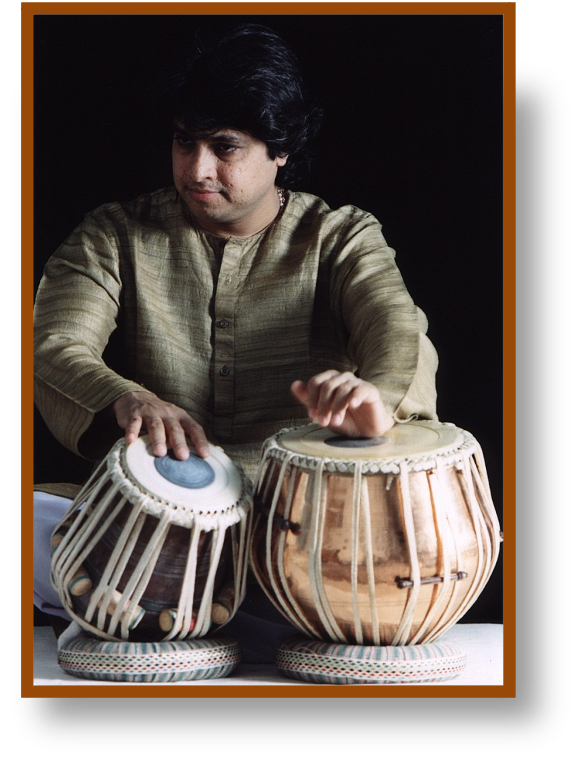 –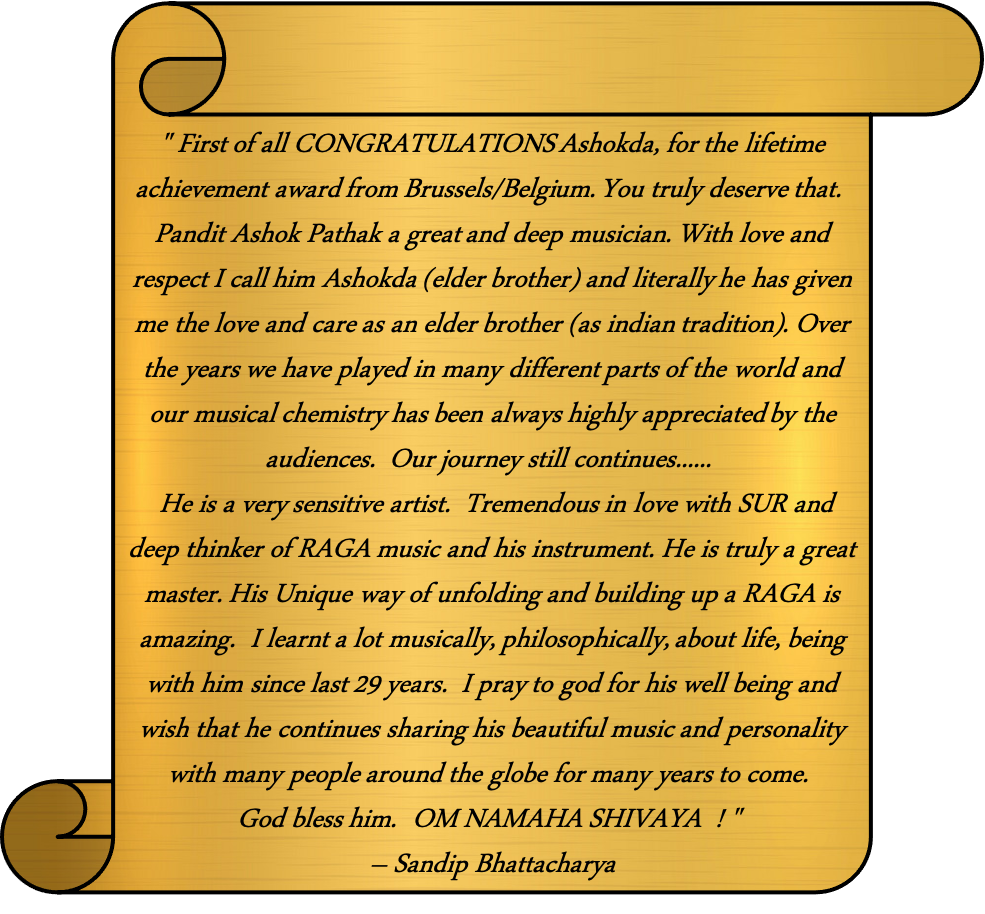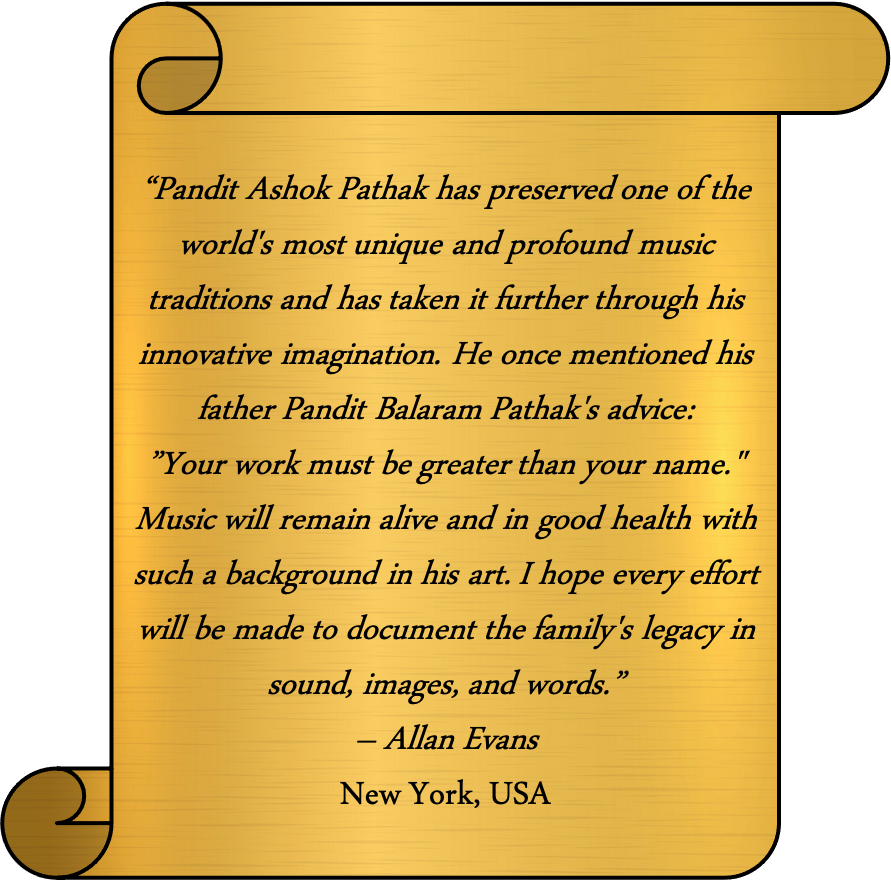 Mr. Allan Evans – USA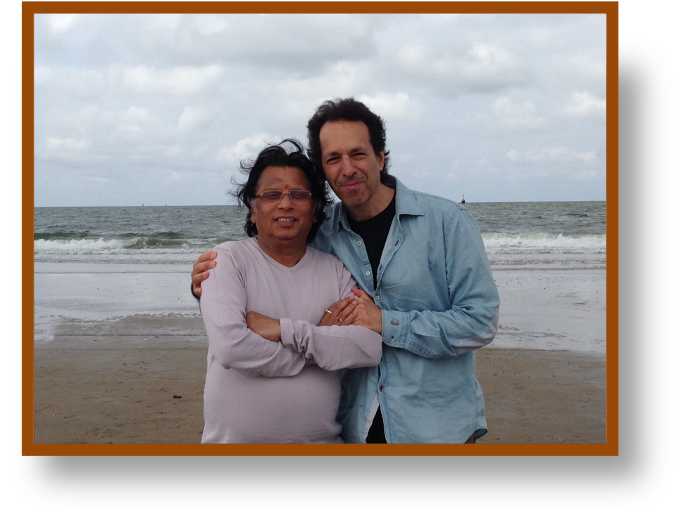 Mr. Erwin Pelgrim – Belgium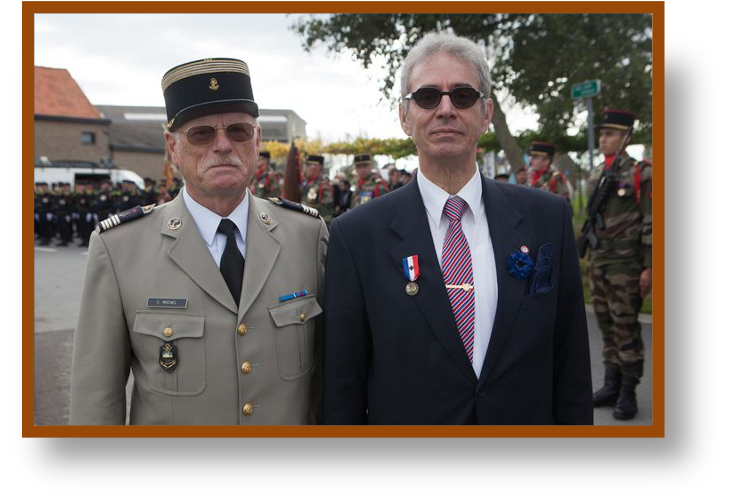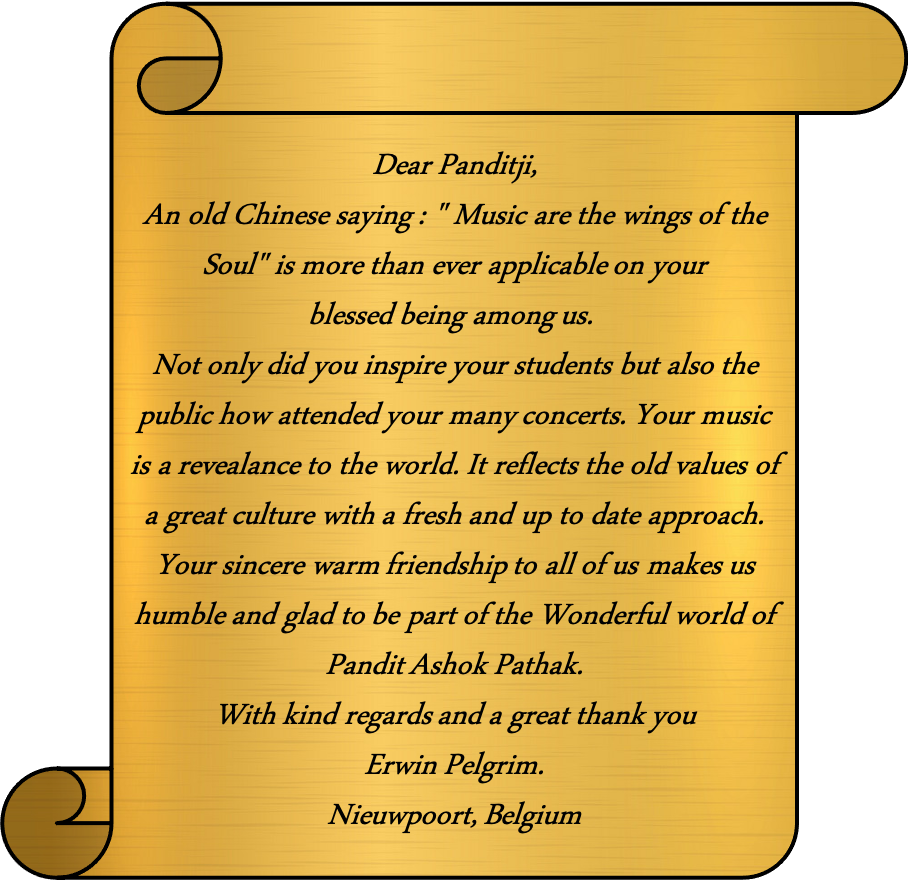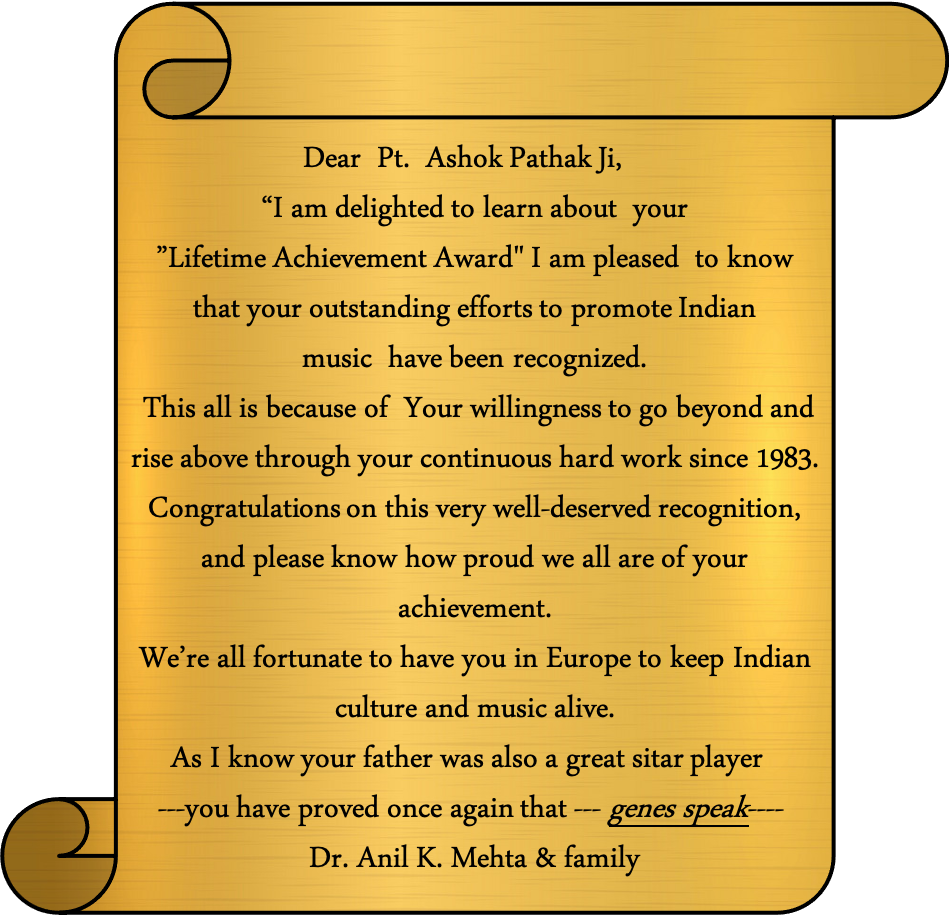 Dr. A.K. Mehta – Holland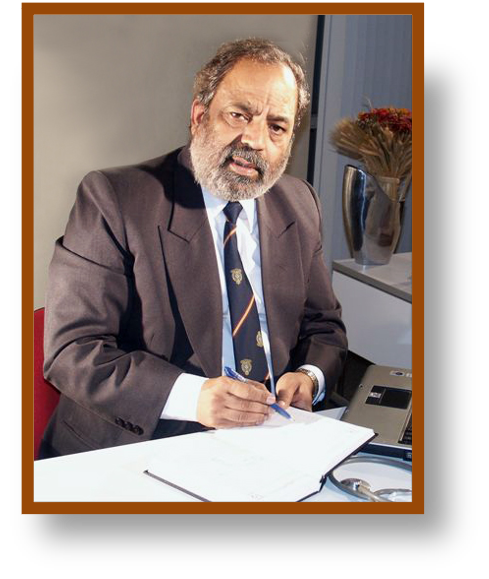 Mr. David Prins – Holland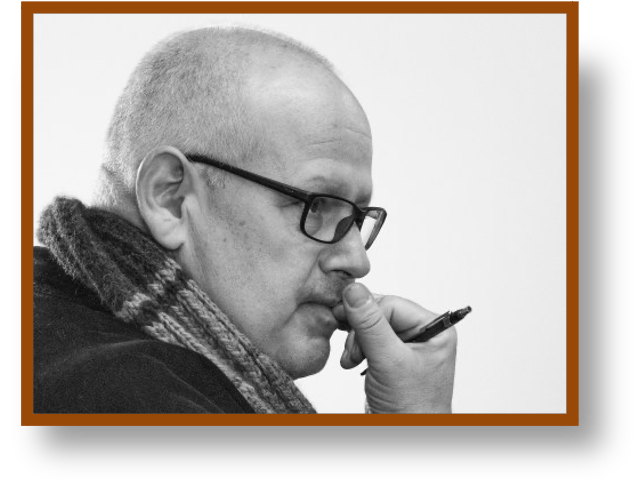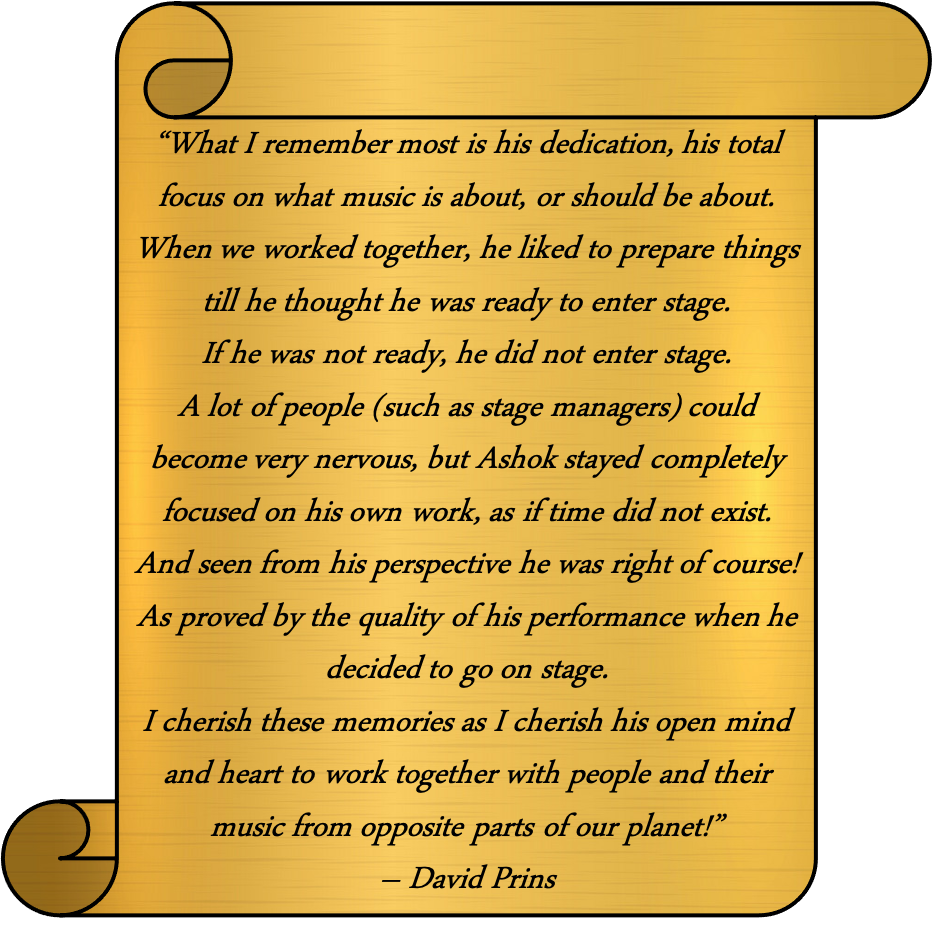 Mr. Nicolas Hazeur – Belgium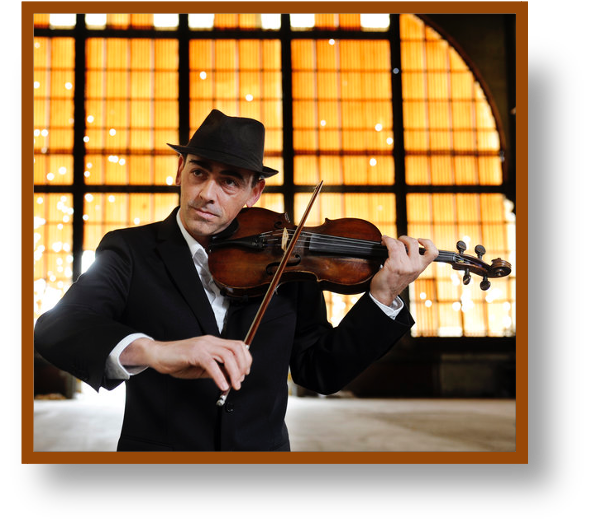 –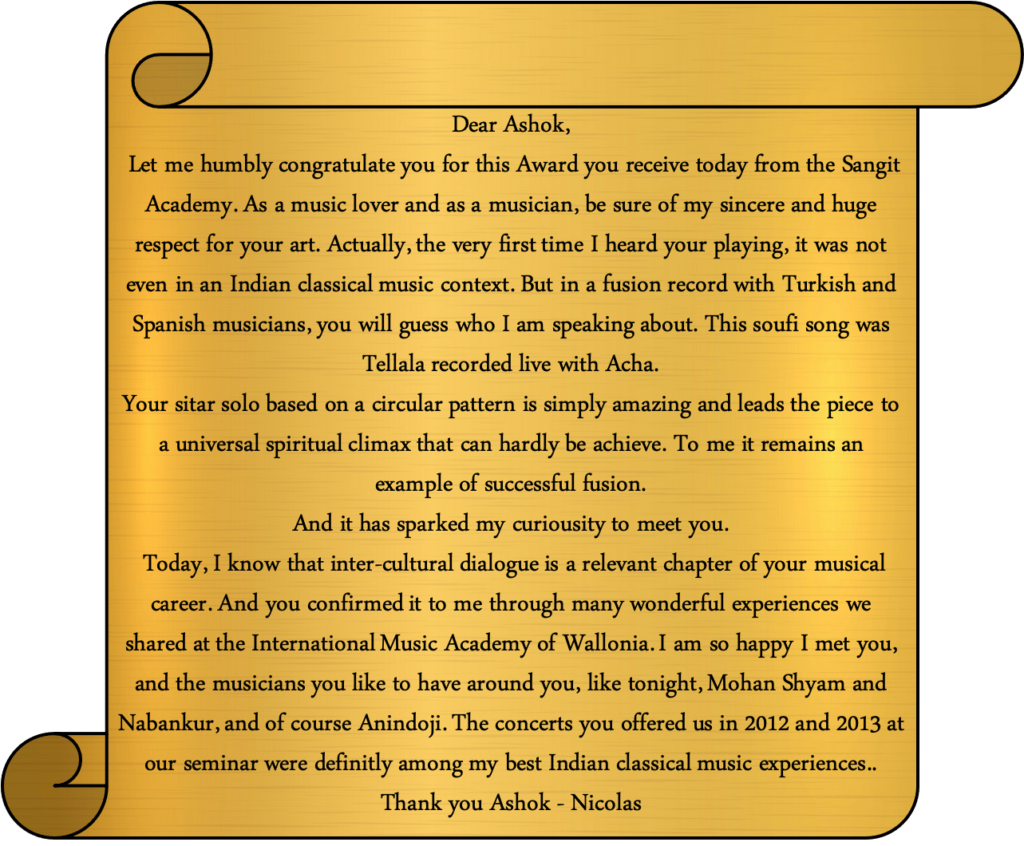 –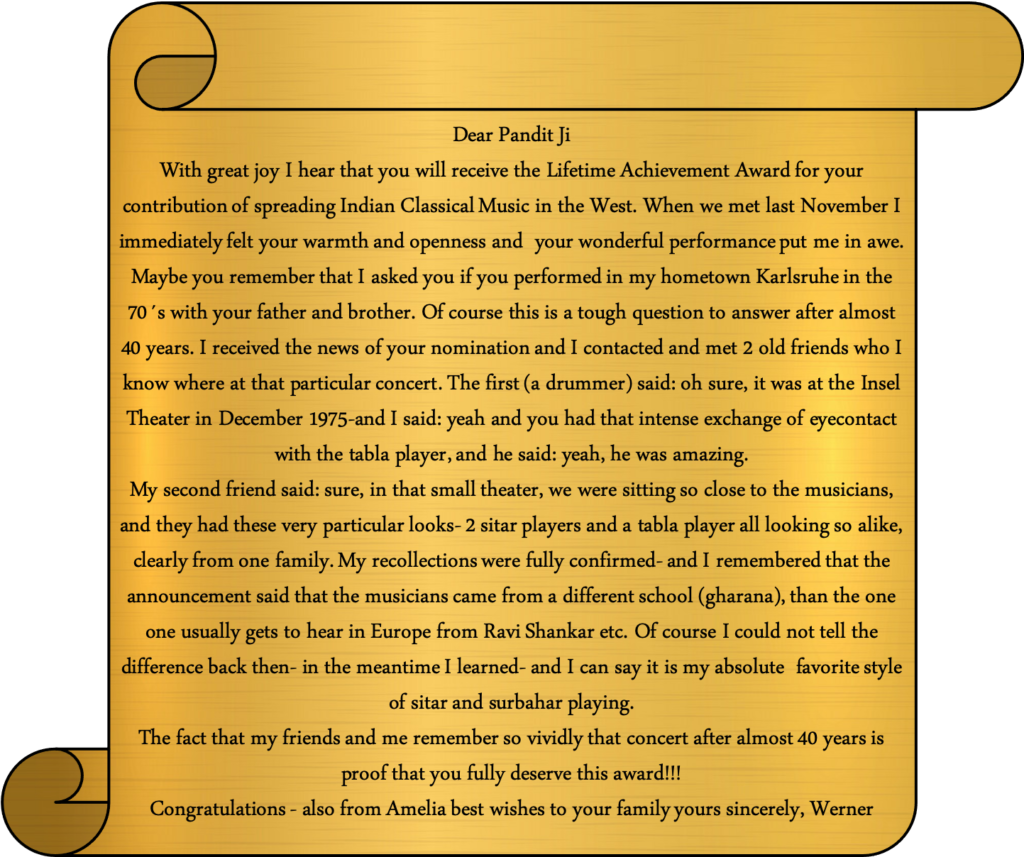 Ms. Amelia Cunia & Mr. Werner Durand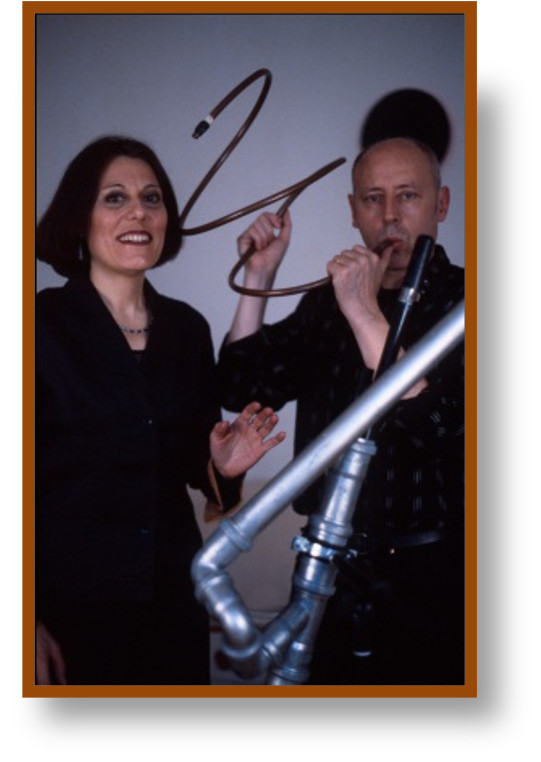 Mr. Francis De Souza – Holland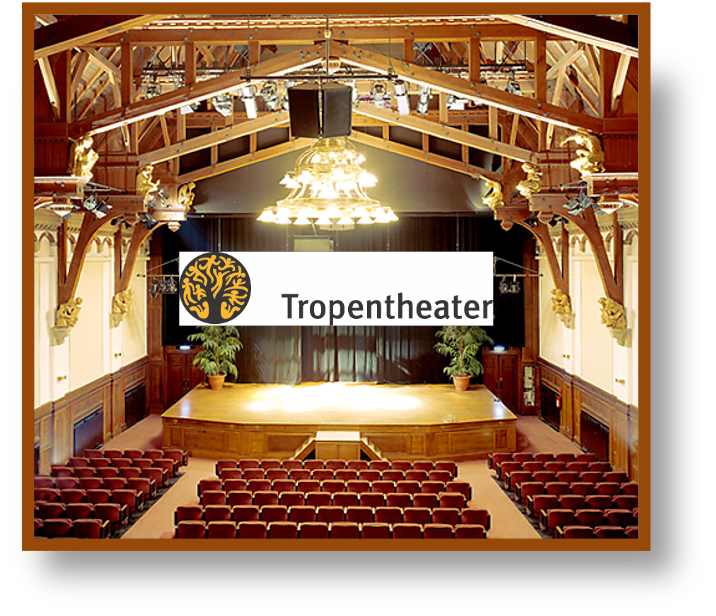 –