Sitar & Surbahar Maestro and Composer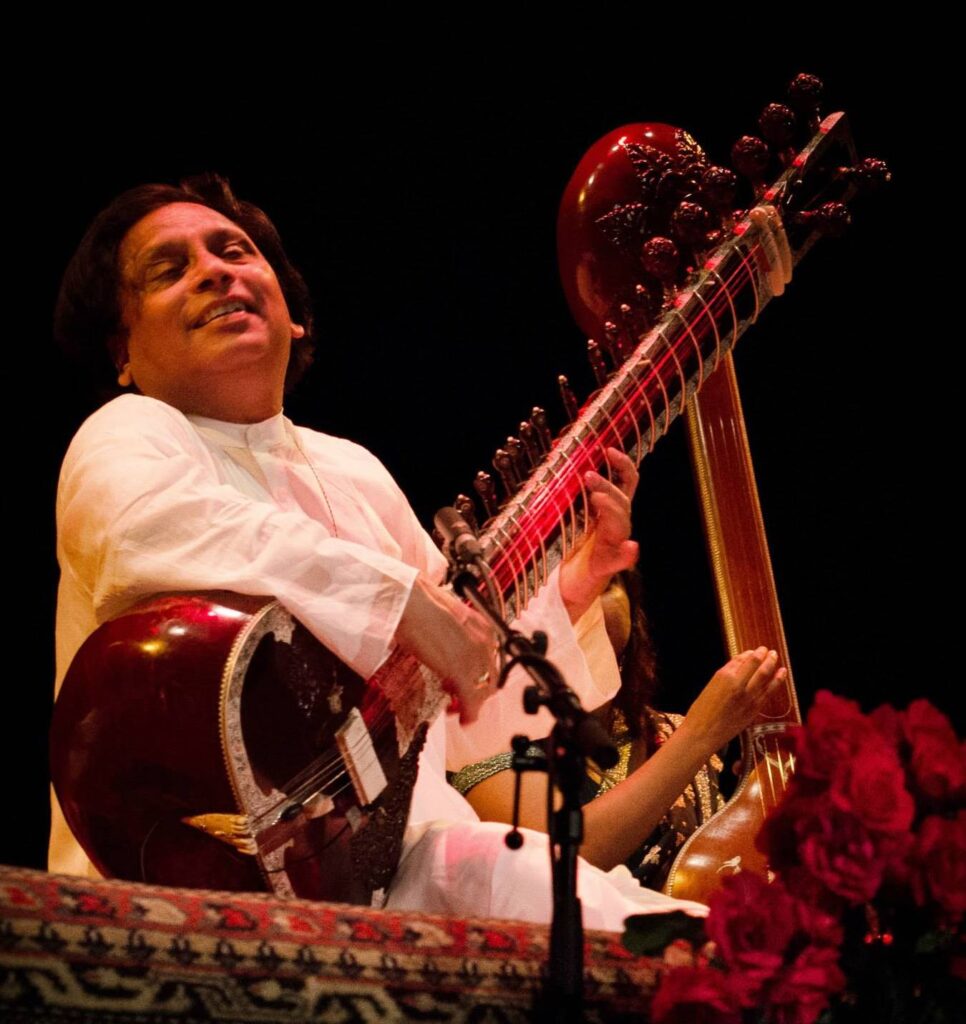 Sitar and Surbahar maestro Pandit Ashok Pathak occupies a special place in the North Indian Classical Music. He was born and brought up in Kolkata as the eldest son of the late legendary Sitar and Surbahar player Sangeet Natak Academy awardee Pandit Balaram Pathak. He is the torchbearer of the Pathak Gharana, a musical heritage of Dhrupad singer and Veena players that dates back to the legendary dhrupadist Gopal Nayak of the 12th century.
Pandit Ashok Pathak expressed a rare talent for music from his early childhood. He started his musical training at the young age of five. He followed intensive study in the 'Guru-Sisya Parampara' tradition under the excellent guidance of his renowned father Pt. Balaram Pathak. The Guru-Shishya parampara is a highly valued traditional 'master-disciple' learning-system that has remained almost unchanged from the 12th century until today.
Pandit Ashok Pathak gave his first concert in Kolkata during the Bhartiya Sangeet Kala Parishad music festival in 1964 at the young age of fifteen. After that he continued his concerts with his father all over India. He mastered the Sitar and further developed the style of his father, characterized by a long 'alap', perfect mastery of the 'meend' technique and great virtuosity in 'Gamak-, zamzama-tan', 'Jor' and 'Jhala'. Pandit Ashok Pathak's developed use of these techniques in more than five octaves is unique in the history of Indian Classical Sitar playing.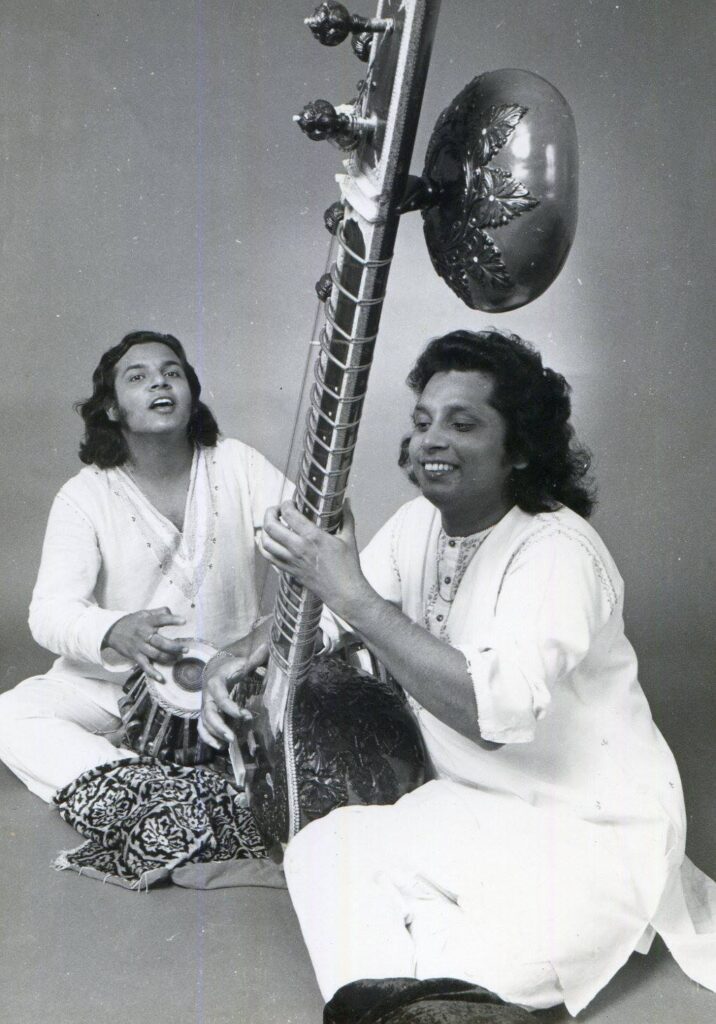 In 1978 he received his Master's Degree in Sitar from the Allahabad Music University. In 1979 the Indian Council for Cultural Relations (ICCR) posted him as a Visiting Music Professor in Surinam, South America where he conducted classes and gave performances until 1982. Furthermore, he was designated as the director of the Gandharva Ved University of Maharishi Mahesh Yogi in Lelystad, the Netherlands and in Hamburg, Germany. He was a the head of the Indian classical music department at the Koorenhuis a renowned World music school in The Netherlands, where he also taught for twenty-two years.
International Music Styles
Apart from performing pure Indian classical music he has worked in numerous different musical combinations like Jazz, Baroque, Flamenco, Tunisian (RAGA-MAQAM) and Turkish music etc., which is highly appreciated. People still remember his brilliant sitar playing in the symphony orchestra 'Artesia' by the Belgian composer Dirk Brossé.
Performances
Pandit Ashok Pathak regularly performs at different venues worldwide (Shanghai, Qatar, Tunisia, Europe, America). He participated in World-Music concerts and festivals such as 'Mundial Festival' in Holland and 'Sfinks' festival in Belgium. He attends seminars at conventions and is frequently invited as a guest artist on radio and television. He is regularly invited to perform in theatres like Theatre de la Ville in Paris, Tropentheater in Amsterdam and Vredenburg Theater in Utrecht where he played on the occasion of the 25th silver jubilee of the Dutch radio station 'VPRO'.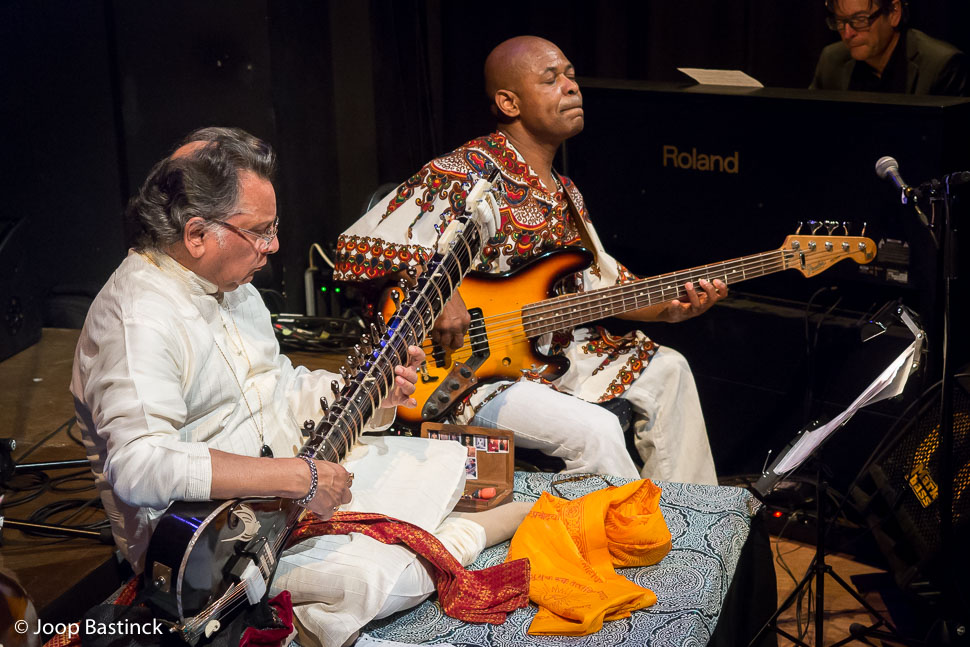 Pandit Ashok Pathak is regularly invited to play for VIPs like Royal families, government officials and different Embassies in Europe and worldwide. One of these occasion was the benefit concert for the Tsunami victims in the presence of the Belgian Royal family and political leaders in the Cathedral St. Michelle in Belgium.