Sitar & Surbahar Maestro and Composer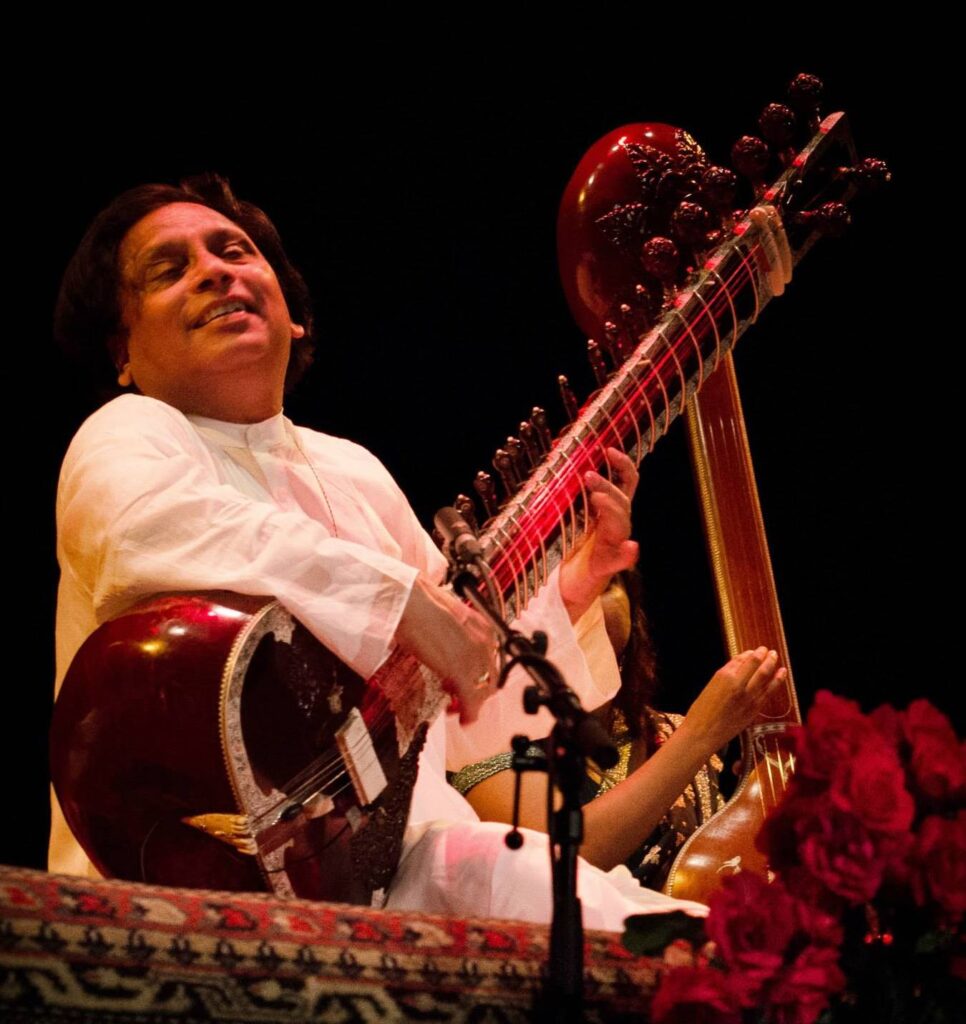 Sitar and Surbahar maestro Pandit Ashok Pathak occupies a special place in the North Indian Classical Music. He was born and brought up in Kolkata as the eldest son of the late legendary Sitar and Surbahar player Sangeet Natak Academy awardee Pandit Balaram Pathak. He is the torchbearer of the Pathak Gharana, a musical heritage of Dhrupad singer and Veena players that dates back to the legendary dhrupadist Gopal Nayak of the 12th century.
Pandit Ashok Pathak expressed a rare talent for music from his early childhood. He started his musical training at the young age of five. He followed intensive study in the 'Guru-Sisya Parampara' tradition under the excellent guidance of his renowned father Pt. Balaram Pathak. The Guru-Shishya parampara is a highly valued traditional 'master-disciple' learning-system that has remained almost unchanged from the 12th century until today.
Pandit Ashok Pathak gave his first concert in Kolkata during the Bhartiya Sangeet Kala Parishad music festival in 1964 at the young age of fifteen. After that he continued his concerts with his father all over India. He mastered the Sitar and further developed the style of his father, characterized by a long 'alap', perfect mastery of the 'meend' technique and great virtuosity in 'Gamak-, zamzama-tan', 'Jor' and 'Jhala'. Pandit Ashok Pathak's developed use of these techniques in more than five octaves is unique in the history of Indian Classical Sitar playing.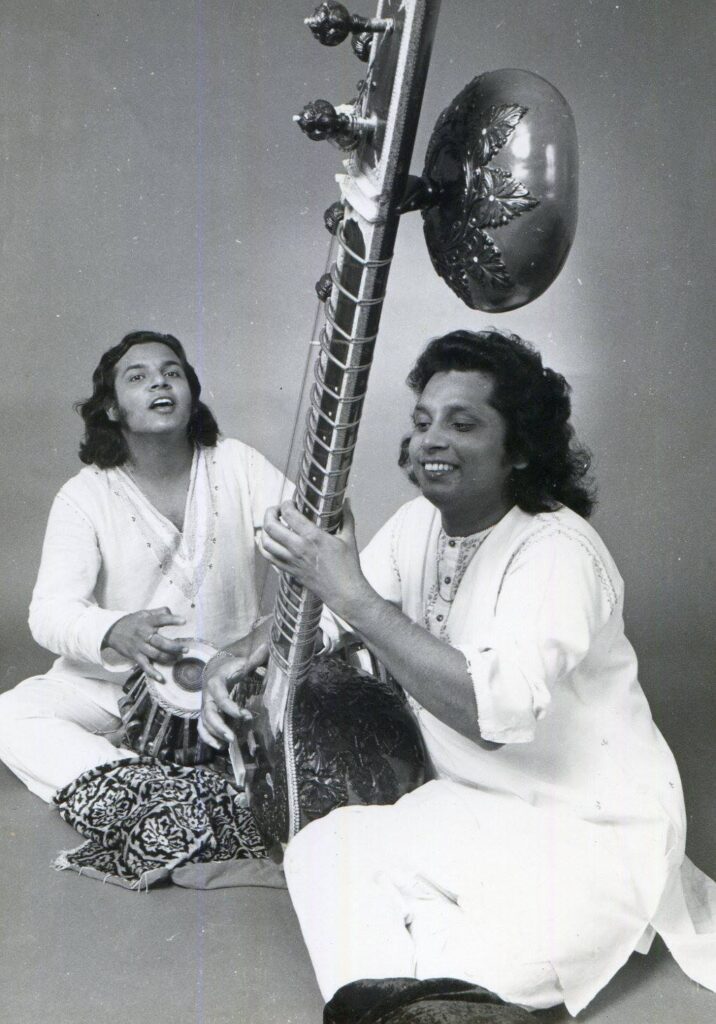 In 1978 he received his Master's Degree in Sitar from the Allahabad Music University. In 1979 the Indian Council for Cultural Relations (ICCR) posted him as a Visiting Music Professor in Surinam, South America where he conducted classes and gave performances until 1982. Furthermore, he was designated as the director of the Gandharva Ved University of Maharishi Mahesh Yogi in Lelystad, the Netherlands and in Hamburg, Germany. He was a the head of the Indian classical music department at the Koorenhuis a renowned World music school in The Netherlands, where he also taught for twenty-two years. Currently, he is the head of Indian Classical music department at the Music Academy of The Hague.
Honours
Pandit Ashok Pathak has been awarded with many national and international honours. In 1971 he received the Surmani (Gem of Melody) award from Bharat Ratna Ustad Bismillah Khan at the Sur Singar Samsad in Mumbai. In 1974 the prestigious Prayag Sangeet Samiti honoured Pandit Ashok Pathak with a gold medal and the academic Pandit title in recognition of his extraordinary Sitar skills. Both these honours were handed over to Panditji by a great poet of India, Padma Vibhushan Mahadevi Verma. In 1991 Panditji received the 'International Man of the Year' award and the Doctor title from International Biographical Centre of Cambridge in recognition for his services to music. Furthermore, the former President of India Mr. Shankar Dayal Sharma awarded him for his cultural work outside India. In the year 2014 Panditji received the Lifetime Achievement Award from the Sangit Academy in Belgium.
New inventions
Although being an exponent of classical music and the focal point and torch bearer of the Pathak Gharana, Pandit Ashok Pathak comes to amazing new interpretations of music. Such as the careful and well deliberated use of cords, jingling tarabs, flagellating sounds and playing the Jhala in 'Beenkar Ang'. Moreover, Panditji is the only one who plays 8-parda meends on Sitar and full octave meend (S to s) on Surbahar which are 22 shrutis (smallest interval of pitch). As the meend technique is the main speciality of the Pathak Gharana, Pandit Ashok Pathak created the ulta- and palat meend. In his performances he presents traditional compositions of his father and grandfather like 'Gat kari' and 'Bandish' and creates his own compositions and ragas like Gyankali and 'Kushum Kedara'. Pandit Ashok Pathak mostly finishes his recitals with 'thumri', 'dadra' and 'dhuns' in folk style.
Surbahar in Dhrupad style
Besides a being gifted Sitar player, Pandit Ashok Pathak also masters the Surbahar. This double base Sitar includes three extra strings for the lower octaves and is used in the Dhrupad style. In a Surbahar recital Panditji plays together with a Pakhawaj, a style that is rarely found, but highly appreciated by the audience.
International Music Styles
Apart from performing pure Indian classical music he has worked in numerous different musical combinations like Jazz, Baroque, Flamenco, Tunisian (RAGA-MAQAM) and Turkish music etc., which is highly appreciated. People still remember his brilliant sitar playing in the symphony orchestra 'Artesia' by the Belgian conducter Dirk Brossé.
Performances
Pandit Ashok Pathak regularly performs at different venues worldwide (Shanghai, Qatar, Tunisia, Europe, America). He participated in World-Music concerts and festivals such as 'Mundial Festival' in Holland and 'Sfinks' festival in Belgium. He attends seminars at conventions and is frequently invited as a guest artist on radio and television. He is regularly invited to perform in theatres like Theatre de la Ville in Paris, Tropentheater in Amsterdam and Vredenburg Theater in Utrecht where he played on the occasion of the 25th silver jubilee of the Dutch radio station 'VPRO'.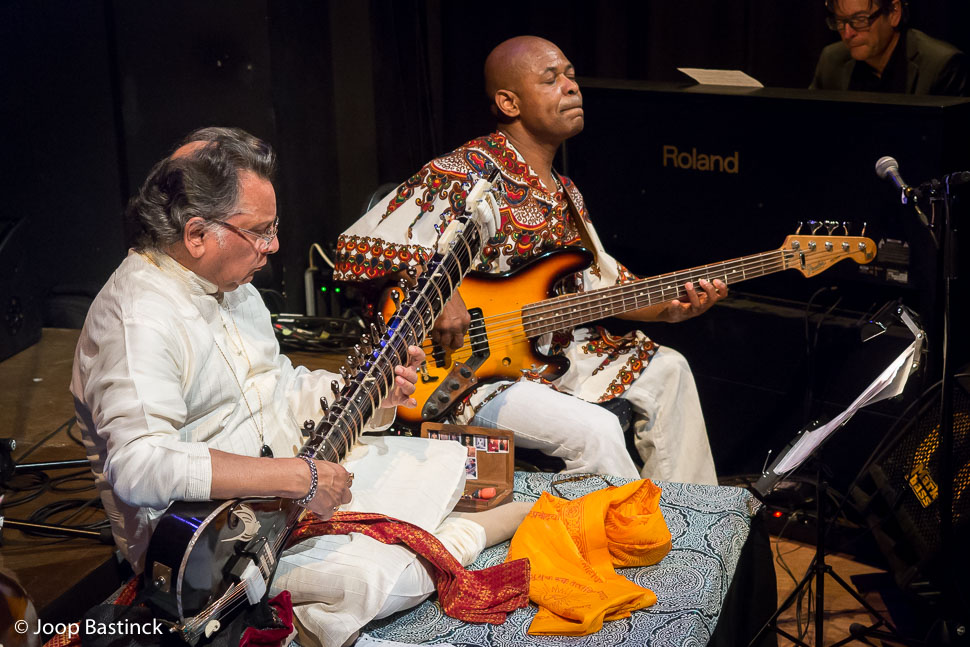 Pandit Ashok Pathak is regularly invited to play for VIPs like Royal families, government officials and different Indian embassies in Europe and worldwide. One of these occasions was the sitar concert by Pt. Ashok Pathak on 15 january 2005 in honor of the Tsunami victims in the presence of the Belgian Royal family and political leaders in the Cathedral St. Michel in Brussels, Belgium.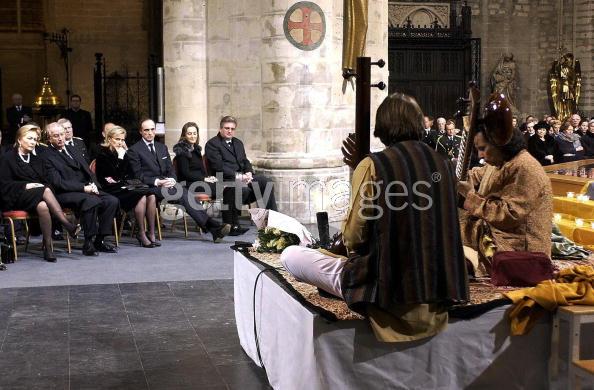 Belgian Royal Family including (L-R) Queen Paola, King Albert II, Princess Astrid, Prince Lorenz, Princess Claire and Prince Laurent attend a mass to commemorate the victims of the Tsunami disaster in South-East Asia, on 15 January 2005 at the Sint-Michiels and Sint-Goedele Cathedral in Brussels. Pandit Ashok Pathak gave a sitar recital during this ceremony, see picture.