~ of the Pathak Gharana ~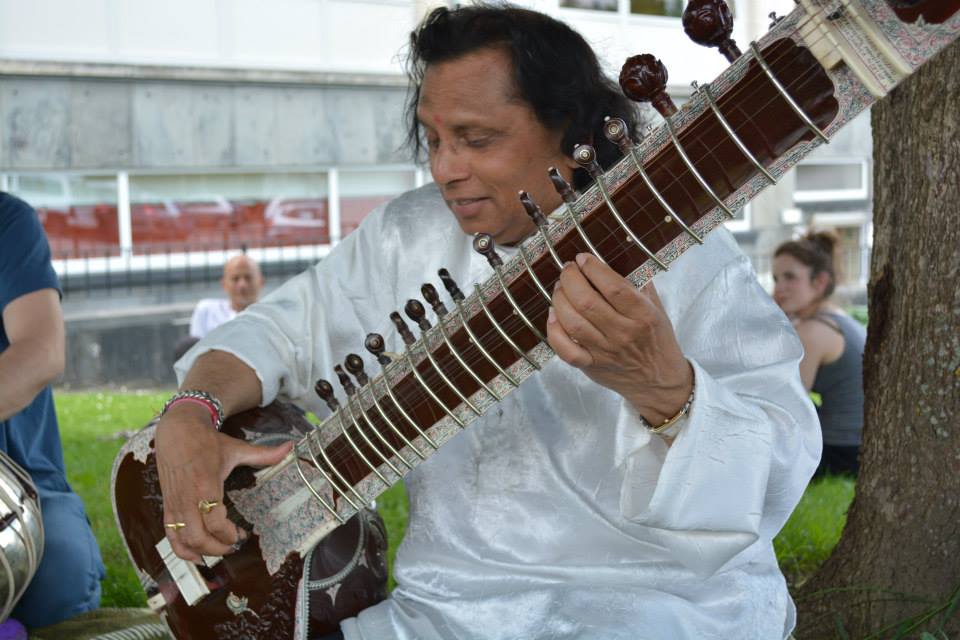 New inventions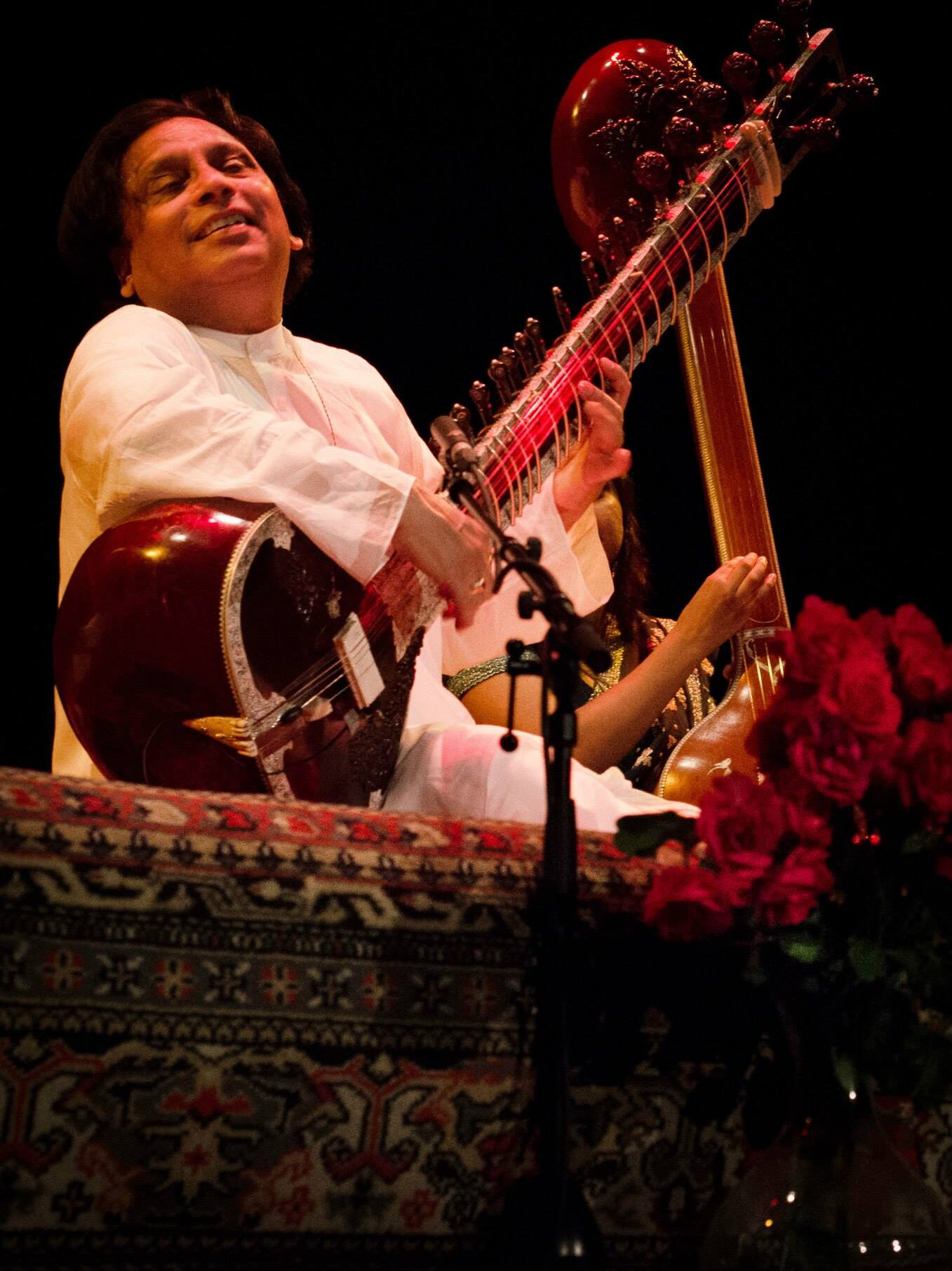 Although being an exponent of classical music and the focal point and torch bearer of the Pathak Gharana, Pandit Ashok Pathak comes to amazing new interpretations of music. Such as the careful and well deliberated use of cords, jingling tarabs, flagellating sounds and playing the Jhala in 'Beenkar Ang'.
Moreover, Panditji is the only one who plays 9-parda meends on Sitar and full octave meend (S to s) on Surbahar which are 22 shrutis (smallest interval of pitch).
As the meend technique is the main speciality of the Pathak Gharana, Pandit Ashok Pathak created the ulta- and palat meend.
In his performances he presents traditional compositions of his father and grandfather like 'Gat kari' and 'Bandish' and creates his own compositions and ragas like Gyankali and 'Kushum Kedara'.
Pandit Ashok Pathak mostly finishes his recitals with 'thumri', 'dadra' and 'dhuns' in folk style.