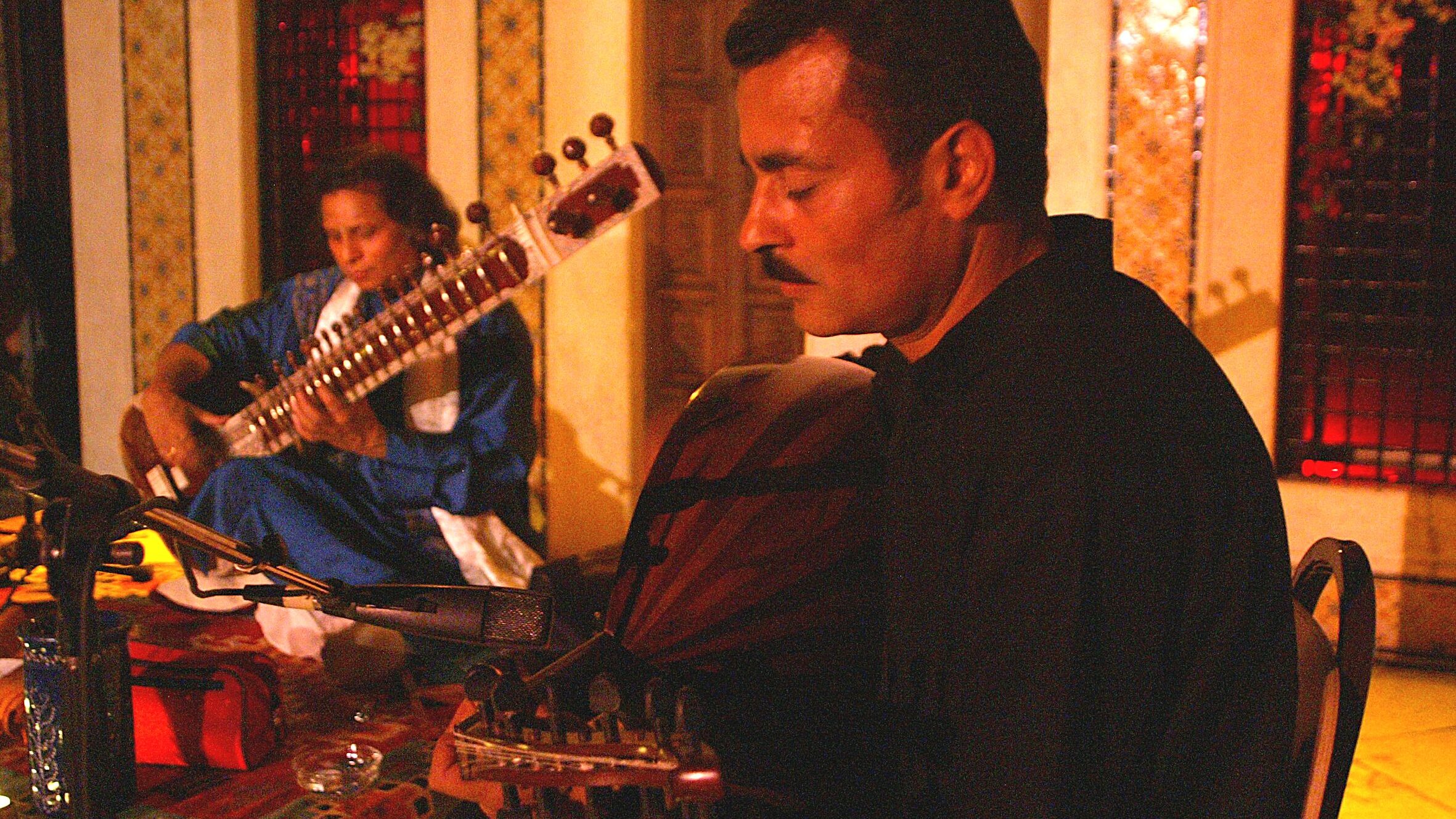 "RAGA-MAQAM" is a unique project of its kind, an eccentric collaboration between Pt. Ashok Pathak on sitar and Khaled Ben Yahia, internationally renowned Tunisian oud-player. These two incredible musicians have been collaborating and performing for many years in Tunisia and Europe.
With 'RAGA-MAQAM' Pt. Ashok Pathak brings Arab and Indian Classical music together. This project came to live when Pt. Ashok Pathak met Khaled Ben Yahia during a music festival. Pt. Ashok Pathak, always keen on new artistic encounters, started this new adventure in 2012. 'Raga' is a melodic framework for improvisation akin to a melodic mode in Indian classical music, whereas 'Maqam' is the system of melodic modes used in traditional Arabic music.
This refreshing and soul touching oud-sitar dialogue has been very successful and is loved by audiences around the world. This duo performed in many music festivals, like the International festival of Carthage and the International music festival of Sousse in Tunisia. Furthermore, the Philharmonic Hall of Liege in Belgium invited this duo to present this incredible meeting of two worlds.
The way Pt. Ashok Pathak connects with music world over indeed verifies that his sitar is a bridge between cultures.
"Music is a universal language, that transcends geographical boundaries, fades cultural differences and celebrates the unity of peoples of around the world." – Ashok Pathak