An orchestra of 20 sitar students accompanied by tablas, tanpuras and western instruments.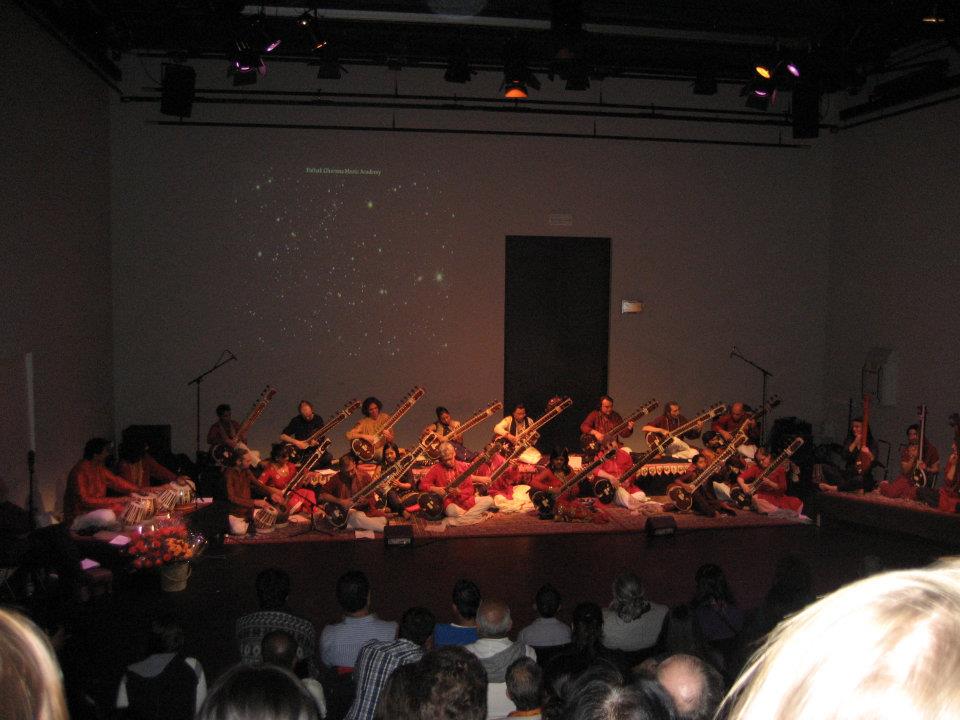 The Sitar Orchestra is composed and conducted by Pandit Ashok Pathak. The participating students have a learning experience ranging from two to twenty years. This ensemble has been specially assembled to pay tribute to the legendary sitar master Pandit Balaram Pathak.
Born on November 5, 1926, Pandit Balaram Pathak was a grand master of the sitar and surbahar. He gave his debut performance at the age of twelve and shortly afterwards he was honored as a court musician in West Bengal. Coming from a family of eminent musicians, he was best known for his innovations both in his music and in his techniques. Pandit Balaram Pathak was considered a top musician of Indian classical music just like Pt. Ravi Shankar and Ustad Vilayat Khan. He was also a great performer on the surbahar, the bass version of the sitar. He performed frequently in India, but also regularly abroad. The grandmaster died on February 15, 1991.
Pandit Ashok Pathak will dedicate a special piece on the sitar to his father, accompanied by the tabla. The Sitar Orchestra will perform traditional compositions of the Pathak Gharana. The program also includes a bharatanatyam dance performance.